Markets shudder after Trump warns China trade war could go beyond 2020 election
- 5 minutes read
---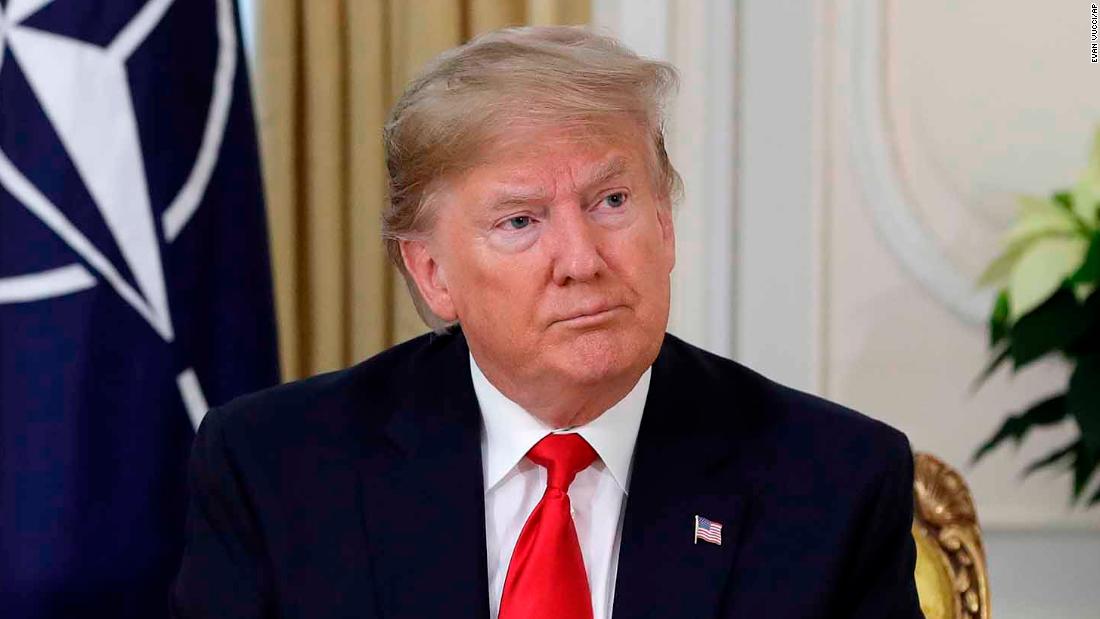 Premarket stocks: Markets shudder after Trump warns China trade war could go beyond 2020 election
London (CNN Business)Happy Tuesday. A version of this story first appeared in CNN Business' Before the Bell newsletter. Not a subscriber? You can sign up righthere.
US President Donald Trump, the self-proclaimed "Tariff Man," is back in action — injecting fresh volatility into markets just as stocks had notched a string of record highs.
What's happening: Trump told reporters at a press conference in London Tuesday that the signing of a US-China trade deal is entirely at his discretion. He indicated that an agreement may not come until 2020 — or later. "I have no deadline," he said. "In some ways I think it's better to wait for after the election, if you want to know the truth."
US stock futures turned negative after Trump's comments, and yield on the benchmark 10-year US Treasury plunged. The VIX, a measure of market volatility, shot up more than 6%.
That follows an eventful Monday, when the United States proposed a wave of tariffs on French goods, including cheese, handbags and sparkling wine. The action, which is still subject to a public comment period, comes in response to a new French tax on digital services that affects large American tech companies including Facebook and Google.
Roughly $2.4 billion in French products could face new taxes of up to 100%, according to the office of the US Trade Representative. France's finance minister said Tuesday that the European Union "would be ready to retaliate strongly."
restore steel and aluminum tariffs That's not all: Trump also made a surprise announcement that the United States will restore steel and aluminum tariffs on Brazil and Argentina, which had previously been granted exemptions.
These actions surprised investors, driving US stocks lower and bond prices higher. The VIX on Monday logged its biggest jump since August.
struggling to hammer outnew US law The scene: We know United States and China are struggling to hammer out a "phase one" trade deal that was supposed to be finalized last month. A Chinese push to remove all existing tariffs, along with a new US law in support of Hong Kong's pro-democracy protesters, reportedly stand in a way of a formal agreement.
"final throes" Now Trump, who said just last week that the United States and China were in the "final throes" of negotiations, looks to be hedging. For investors, who had baked in a trade deal and generally expected the global economy shake off the negative impact of tariffs in 2020, it's a rude awakening — and a reminder that the US president is extremely unpredictable.
It's been a blockbuster year for Big Tech stocks. Apple shares are up nearly 70%, making it the top stock in the Dow. Microsoft has surged almost 50%. And, despite a series of controversies, Facebook has jumped more than 50%.
some market experts But some market experts say value stocks and bonds might be better options than momentum FAANG stocks heading into 2020, my CNN Business colleague Paul R. La Monica reports. FAANG refers to Facebook, Amazon, Apple, Netflix and Google.
The scene: There are growing concerns that the global economy will slow further next year, and that earnings expectations for 2020 may now be too high as a result. That would mean that the stocks that have run up the most have the biggest potential to fall.
"We're treading lightly and taking some chips off the table," Jake Falcon, CEO of Falcon Wealth Advisors, told Paul. "It's hard to not take some profits."
Falcon's view: He sees value in high dividend yielding utility stocks as well as Treasury bonds. Falcon also thinks there are better opportunities in small cap value stocks and emerging markets than there are in large US tech stocks.
UniCredit, which laid out its strategic plan through 2023, is promising €2 billion ($2.2 billion) in share buybacks during that period. But that pledge — unusual for banks in Europe, which have struggled since the global financial crisis — is only possible if the bank executes its broader restructuring plan, which will also include 500 branch closures. Historically low interest rates continue to crimp lending profits, while economic growth remains sluggish.
Source:
CNN
Powered by NewsAPI.org
Keywords:
Stock
•
Donald Trump
•
Economy of China
•
Trade war
•
United States presidential election, 2020
•
London
•
CNN
•
CNN
•
President of the United States
•
Donald Trump
•
Tariff
•
The Man Is Back!
•
Volatility (finance)
•
London Tuesday
•
Economy of China
•
Contract
•
Futures contract
•
Yield (finance)
•
United States Department of the Treasury
•
VIX
•
Volatility (finance)
•
United States
•
French language
•
Cheese
•
Sparkling wine
•
French language
•
Service (economics)
•
Facebook
•
Google
•
Office of the United States Trade Representative
•
French Third Republic
•
Ministry of Finance of the People's Republic of China
•
European Union
•
Steel
•
Aluminium
•
Tariff
•
United States
•
Steel
•
Aluminium
•
Tariff
•
Brazil
•
Argentina
•
Investment
•
Stock
•
Bond (finance)
•
VIX
•
United States
•
China
•
China
•
Tariff
•
Hong Kong
•
United States
•
China
•
Investment
•
Trade agreement
•
World economy
•
Deflation
•
Tariff
•
Rude Awakening (TV series)
•
President of the United States
•
Blockbuster LLC
•
Stock
•
Apple Inc.
•
Dow Jones Industrial Average
•
Microsoft
•
Facebook
•
Market (economics)
•
Market (economics)
•
Value investing
•
Bond (finance)
•
Option (finance)
•
Momentum (finance)
•
CNN
•
Facebook
•
Amazon.com
•
Apple Inc.
•
Netflix
•
Google
•
Globalization
•
Stock
•
Chief executive officer
•
Profit (accounting)
•
Value (economics)
•
Dividend
•
United States Treasury security
•
Investment style
•
Value investing
•
Financial market
•
UniCredit
•
1,000,000,000
•
1,000,000,000
•
Share (finance)
•
Bank
•
Europe
•
Financial crisis of 2007–2008
•
Bank
•
Interest rate
•
Loan
•
Profit (accounting)
•
Economic growth
•