Michelle Obama Becomes Latest Voice To Push For Equal Pay In Women's Sports
- 3 minutes read
---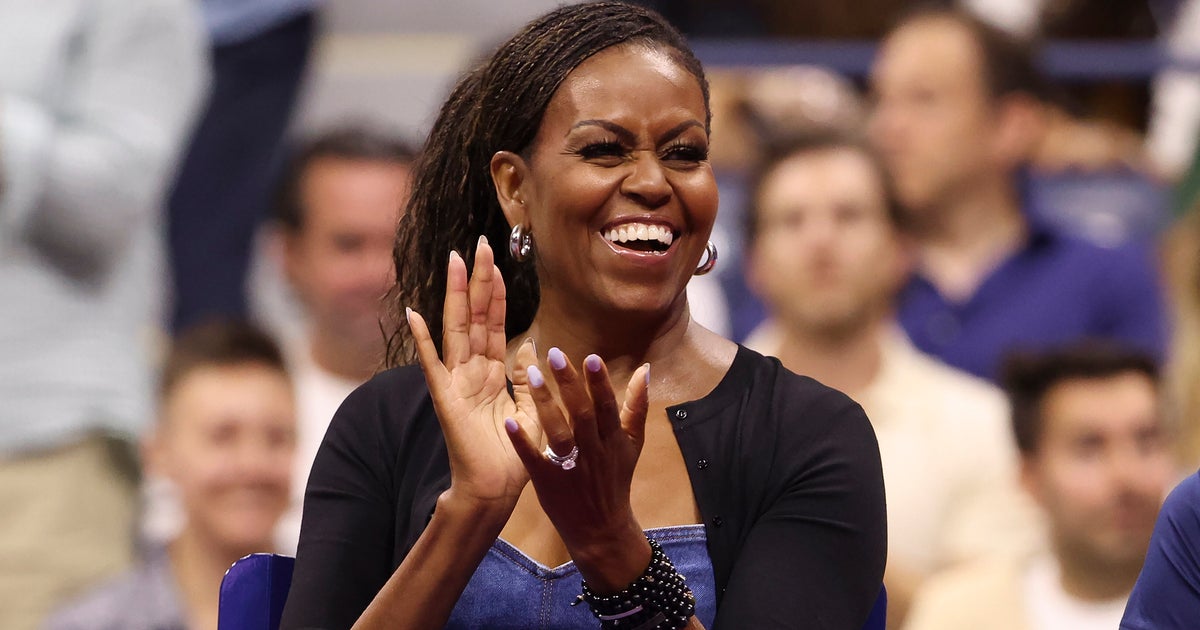 Former first lady Michelle Obama spoke out Monday in support of equal pay in women's sports, becoming the latest in a growing group of prominent voices pushing to close the salary gap between male and female athletes.
Speaking on the 50th anniversary of equal prize money being awarded at the U.S. Open, Obama told the crowd at Arthur Ashe Stadium that there are "far too many tournaments that still need to give equal pay to women."
Obama also honored Billie Jean King, the 79-year-old tennis legend who long advocated for the United States Tennis Association and sponsors to facilitate equal prize money. The 1972 U.S. Open champion united her fellow female athletes to threaten a boycott of the following year's tournament unless women received the same pay as men.
In 1973, the U.S. Open became the first sporting event to offer equal prize money — $25,000 — to both male and female players. It would take 34 years before all the other Grand Slam tournaments followed suit. This year, singles champions will earn $3 million.
"Billie Jean had a choice. She could put her head down, keep winning tournament after tournament and just accept whatever check she was given," Obama said. "Or she could dig deep and break serve, she could make a stand."
Former first lady Michelle Obama (right) and tennis legend Billie Jean King embrace during the opening ceremony of the U.S. Open tennis championships Monday in New York.Jason DeCrow via Associated Press
The topic of equal pay in sports has been a major point of conversation in recent years. While the U.S. Women's National Team has won four World Cup championships — making it the most successful team in international women's soccer — the men's team has won zero.
But while FIFA previously promised that half of the total Women's World Cup prize money fund of $110 million would be paid to the players in the 32 teams — over three times the fund for the 2019 tournament — the organization's president now says he cannot guarantee the players will see that money. Meanwhile, FIFA paid $440 million to the men who played in the World Cup last year.
In tennis, the Women's Tennis Association created a plan in June to distribute equal prize money at certain events by 2027 and for all tournaments by 2033.
This month, Novak Djokovic and Coco Gauff won the men's and women's singles championships, respectively, at the Western & Southern Open in Ohio. Djokovic earned just over a million dollars, while Gauff earned $454,500. A week earlier, Jannik Sinner and Jessica Pegula won their tournaments at the National Bank Open in Canada, and earned the same pay as Djokovic and Gauff, respectively.
"Let us remember that all of this is far bigger than a champion's paycheck — this is about how women are seen and valued in this world," Obama said. "Sadly, we have seen how quickly progress like this can be taken away if we are not mindful and vigilant, if we do not keep remembering and advocating and organizing and speaking out, and yes, voting."
Source:
HuffPost
Powered by NewsAPI.org