The Knowledge | A deep dive into low possession smash-and-grab thrashings in football
- 9 minutes read
---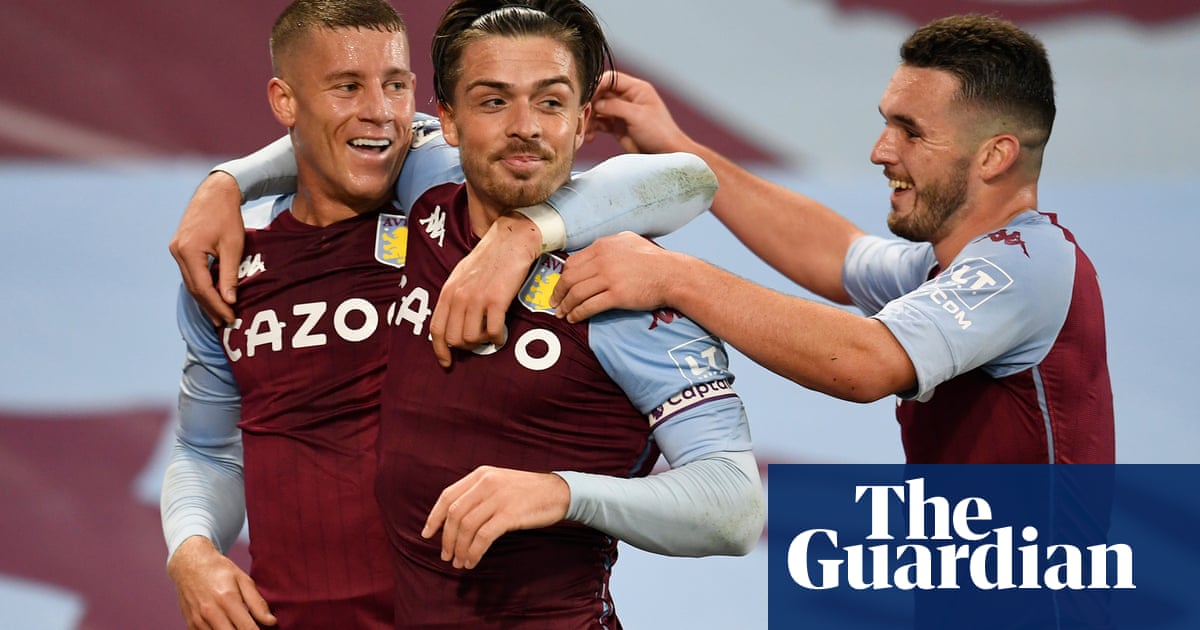 "In their opening game of the League Two season, Sutton beat Notts County 5-1 despite having only 30% possession," tweets Fishing4Boots. "That works out at 6% of the possession for each goal scored. Has any team ever recorded a lower percentage in a professional match (naturally excluding the likes of that 149-0 protest)?"
As this question is really about smash-and-grab thrashings, we've imposed an entirely arbitrary restriction: teams must have had less than 40% possession to qualify. That rules out spectacular mismatches, such as England 20-0 Latvia during qualification for this year's Women's World Cup. (Since you asked, England had 86% possession, a possession-per-goal figure of 4.3. And no, we couldn't find possession stats for Australia 31-0 American Samoa.)
It's also worth noting that possession stats vary from source to source. For example, many data peddlers gave Sutton 34% of the possession against Notts County; we had it at 31%; and Flashscore, which was cited in the original question, reckoned it was 30%. For the sake of consistency, we'll use Flashscore percentages where possible.
Let's start with a recent demonstration of a modern phenomenon: the sporadic but spectacular malfunctioning of tiki-taka. "In their final group game at the Women's World Cup," writes Jim Hearson, "Japan beat Spain 4-0 with only 23% possession, which is 5.75% per goal."
Japan celebrate during their remarkable 4-0 win over Spain at the Women's World Cup. Photograph: Joe Serci/SPP/Shutterstock
Most of the answers to this question are recent, for two reasons. Possession stats were not recorded until around 2003; and at the highest level football is more possession-based than ever. This can lead to matches that are one-sided in both possession and goals – but not always for the same team.
Every Evertonian will have fond memories of an ultimately vital heist at the Amex Stadium in May: Brighton 1-5 Everton, arguably the result of the entire Premier League season. Everton had only 22% possession but ran riot on the counterattack. Twenty-two per cent, five goals: that's a PPG of 4.4.
Dwight McNeil sets off on a celebratory run after scoring one of his two goals in Everton's 5-1 win at Brighton last season. Photograph: Adam Davy/PA
It's not quite a record. Matt Beaumont can go one better, or rather 0.11 better. "When Aston Villa beat Liverpool 7-2 in the weird, crowdless Covid-hit 2020-21 season, they had 30% possession," writes Matt. "That's an efficient 4.29 per goal. I think I need a more stimulating job."
If you can beat them, or if you know of any more stimulating jobs, mail us.
One-goal wonders
"At the Women's World Cup, Jamaica progressed from their group having scored only one goal," tweets David Shannon. "Is this a record for a team progressing in a major tournament?"
Well, it depends on your definition of 'major tournament'. But at the Under-20 World Cup in 2011, England qualified for the quarter-finals with three 0-0 draws against North Korea, Argentina and Mexico. They had a decent forward line (Saido Berahino, Matt Phillips, Callum McManaman) but were unable to trouble the scorers. In the last eight they met Nigeria, who scored one goal. You can probably work out the rest.
Matt Phillips, now of West Brom, reacts after England's 1-0 defeat by Nigeria in the quarter-final of the Under-20 World Cup in 2011. Photograph: Aldo Castillo/LatinContent/Getty Images
Though they couldn't quite match England's goallessness, Poland qualified for the last 16 of Mexico 86 after scoring only one goal against Portugal. Like England in 2011, Poland went through as one of the best third-placed teams, whereas Jamaica qualified in second place at this year's World Cup. We could only find one example of a team who scored one goal in three games yet still finished top of their group: Italy at the 1970 World Cup in Mexico. They went all the way to the final, where one goal wasn't quite enough.
Penalty shootout shutouts
"Cardiff keeper Jak Alnwick saved all three penalties he faced in the shootout against Colchester last week," tweets Jon. "Has anyone else managed this?"
Alnwick made three fantastic saves in the penalty competition, which are worth watching here. His performance isn't quite a record, though, as at least two keepers have saved four out of four. Helmuth Duckadam won the European Cup for Steaua Bucharest against Terry Venables' Barcelona in 1986, and Sligo Rovers' Ciaran Kelly saved all four Shamrock Rovers kicks in the FAI Cup final of 2010.
Failing to qualify after big group stage wins (2)
In last week's Knowledge we looked at whether Germany's 6-0 win over Morocco at the Women's World Cup was the biggest victory in a group stage by Team A over Team B, when Team B went on to qualify and Team A didn't.
The question probably wasn't clear enough, because a number of you sent examples of huge victories when both teams failed to get out of their group. These were the biggest:
Russia 6-1 Cameroon (World Cup 1994)
Spain 6-1 Bulgaria (World Cup 1998)
Turkey 7-0 South Korea (World Cup 1954)
Hungary 10-1 El Salvador (World Cup 1982)
Tahiti 15-1 Guam (South Pacific Games 1991)
Hungary 10-1 El Salvador at the 1982 World Cup. Both teams did one anyway. Photograph: Aflo Co. Ltd./Alamy
Alun Thomas has a brilliant answer to the original question, which puts Airdrieonians top of the leaderboard, ahead of Germany 2023 on goals scored. "Airdrieonians suffered a couple of heavy defeats in the group stage of the Scottish League Cup," writes Alun, "which was played home and away in groups of four."
"Both times, they went on to finish top of their section while their opponents in those matches finished in second place. Only the group winners advanced to the quarter-final stage; on both occasions, Airdrie were knocked out in the last eight."
Knowledge archive Are there any instances of a player getting a haircut at half-time or otherwise during a game?— Sean MacDonald () August 8, 2023
We covered this question in 2013, with the curious case of George Best's disappearing beard, but as with most Knowledge questions it deserves an update from time to time. Let's start with another Manchester United player, sort of.
Not quite a full haircut but an interesting story nonetheless - Tom Huddlestone grew his hair out for charity for 2 years between scoring goals. Having finally ended his drought against Fulham in 2014, he ran to the bench where the physio cut a commemorative lock off pic.twitter.com/7MNpG8bCD0— tesstradiol valerate 🏳️‍⚧️ () August 10, 2023
This next tale isn't strictly about a haircut, but a) it involves the removal of hair and b) it's a Brian Clough story, and this joyless modern world needs more of those. Before the 1980 European Cup final (some say it was 1979, but Cloughie remembers it as 1980) Clough politely asked his striker Garry Birtles to do something about his face. Here's Birtles' recollection of the incident from an article in the Times:
The next year we won the final 1-0 again, beating Kevin Keegan's Hamburg. I always had the superstition of not shaving before a game. I was nervous as hell and Cloughie twigged it. So he goes, "Gaz, what's that on your face?', and I said, "I always do it gaffer, it's a superstition." He said, "Never mind superstitions, get upstairs and get it shaved off now." I said, "I can't, I've packed all my stuff." He said, "Right, upstairs to my room, my razor's there."
I came down with little bits of toilet paper on my face. It was his way of realising I needed my mind taking off what was happening. I forgot about being nervous, I was that annoyed. But it worked.
Can you help?
"Spain are in the final of the Women's World Cup despite losing 4-0 to Japan in the group stage. What's the heaviest defeat that has been suffered by a team that went on to win a major tournament?" asks Alex White.
"Watford scored after 33 seconds of their first Championship game," writes Chris Lawton. "Has there been a faster goal in the opening round of fixtures?"
Is Brighton and Hove Albion the only club to have 2 placenames in its name where the stadium is in neither?— Brandon Martin-Moore () August 9, 2023
"Has any club in a major league ever gone top of the table after the opening round of games and stayed there all season?" asks Joel Mahoney.
James Maddison received the THFC captain's armband yesterday, after substitutions to Son Heung-min & Cristian Romero - are there any other examples of a debutant-captain? ©️— Josh Davis () August 14, 2023
"After watching my beloved Aston Villa fall to yet another defeat at St James' Park, I'm interested by the fact that Newcastle have a similarly dreadful record at Villa Park," notes Billy Sims. "Despite the two clubs playing regularly, it's been 17 years since the last away win. Are there any other fixtures in English football that are so heavily dominated by the home side?"
"Erling Haaland scored in the fourth minute of the Premier League season and is currently joint top goalscorer with Alexander Isak," writes Peter Robson. "Has anyone been top scorer for an entire season?"
"Referees often get a lot of stick from fans – sometimes fairly, sometimes not. But is there any occurrence of fans chanting the referee's name in genuine praise?" wonders David Ekstrand.
Commentators often describe the frame of the goal as "the woodwork", even though the goals are made of Aluminium. When was the last English season that wooden posts and crossbars were used?— Peter Lee () August 14, 2023
"Southampton's last two home games have been 4-4 draws," notes Shaun Tooze. "Has that happened before?"
Fabio Carvalho won a trophy on debut for Liverpool (2022 Community Shield) and for RB Leipzig (2023 German Super Cup).Have any other players won trophies on successive club debuts?— Daniel () August 13, 2023
"Panama's sublime free-kick against France in the Women's World Cup hit the net after just 78 seconds. Is this the quickest free-kick ever scored?" asks Chris Bickley.
Source:
The Guardian
Powered by NewsAPI.org