Is Unity allowed to just change its fee structure like that?
- 4 minutes read
---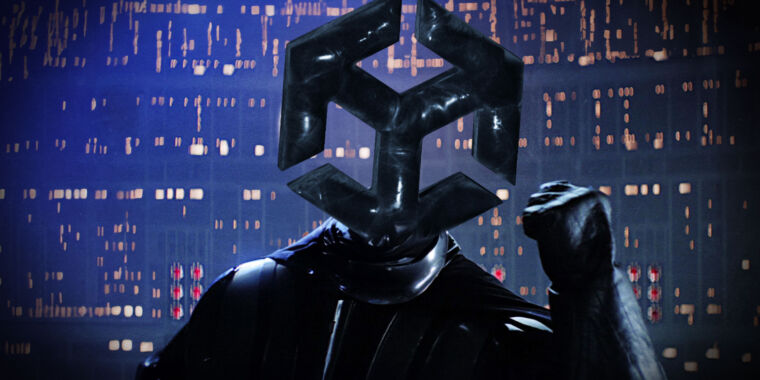 Enlarge / Pray I don't alter it any further...Aurich Lawson | Star Wars
If you were developing a Unity Engine game on Monday, you did so with the general understanding that you wouldn't be charged additional royalties or fees beyond your subscription to the Unity Editor software itself. If you were developing that same game on Tuesday, you were suddenly subject to shocking new terms that would impose charges of up to $0.20 per install (starting next year) after certain per-game revenue and install thresholds were reached.
This change led to a firestorm of understandable anger and recrimination across the game development community. But it has also led some to wonder how such a massive change is even legally possible. Can Unity just unilaterally alter the fee structure its developers were relying on, even for development projects that were started (or even completed) under completely different legal terms?
The answer, it seems, depends on how you interpret some seemingly contradictory clauses that have appeared in various Unity terms of service in recent years.
Unity: We can do what we want
To be clear, Unity says its new fee structure won't apply to any game installs made before the newly announced structure goes into effect on January 1. But in an FAQ, the company suggests that games released before 2024 will be liable for a fee on any subsequent installs made after the new rules are in effect.
"Assuming the game is eligible and distributing the Unity Runtime, then runtime fees will apply," the FAQ reads. "We look at a game's lifetime installs to determine eligibility for the runtime fee. Then we bill the runtime fee based on all new installs that occur after January 1, 2024."
That might be surprising for developers that released a Unity game back in, say, 2015, when Unity CEO John Riccitiello was publicly touting Unity's "no royalties, no fucking around" subscription plans. Now, even developers who paid $1,500 for a "perpetual license" to Unity back then could theoretically be subject to additional per-install fees starting next year (provided their game is still generating sufficient revenue and installs).
Advertisement
Unity has yet to respond to a request for comment from Ars Technica, but a spokesperson outlined the company's legal argument in a forum thread after reportedly "hunt[ing] down a lawyer":
Our terms of service provide that Unity may add or change fees at any time. We are providing more than three months advance notice of the Unity Runtime Fee before it goes into effect. Consent is not required for additional fees to take effect, and the only version of our terms is the most current version; you simply cannot choose to comply with a prior version. Further, our terms are governed by California law, notwithstanding the country of the customer.
Read through old legal documents with me
Broadly speaking, the general legal agreements signed by all Unity developers give some support to this position. At least as far back as 2013, the Unity EULA has included a broad clause that says the company "may modify or terminate the subscription term or other Software license offerings at any time."
But that straightforward "we can change whatever we want" language became a little more complicated in early 2019. At that time, Unity was caught up in another controversy over a terms of service (ToS) change, this one involving a new clause that seemingly banned the popular cloud-based multiplayer development kit SpatialOS.
Enlarge / Bossa Studios' MMO Worlds Adrift was one of the games affected by Unity's sudden terms of service change in 2019.
While Unity eventually worked things out with SpatialOS maker Improbable, the development community was justifiably worried that future ToS changes could impact their projects. To calm things down, Unity announced a new "commitment to being an open platform" that included an important protection against any further sudden ToS changes. As the company wrote in the announcement blog post: "When you obtain a version of Unity, and don't upgrade your project, we think you should be able to stick to that version of the ToS."
Source:
Ars Technica
Powered by NewsAPI.org