Euro 16: Qiu, Ovtcharov, Jorgic, and Pitchford in Semis
- 2 minutes read
---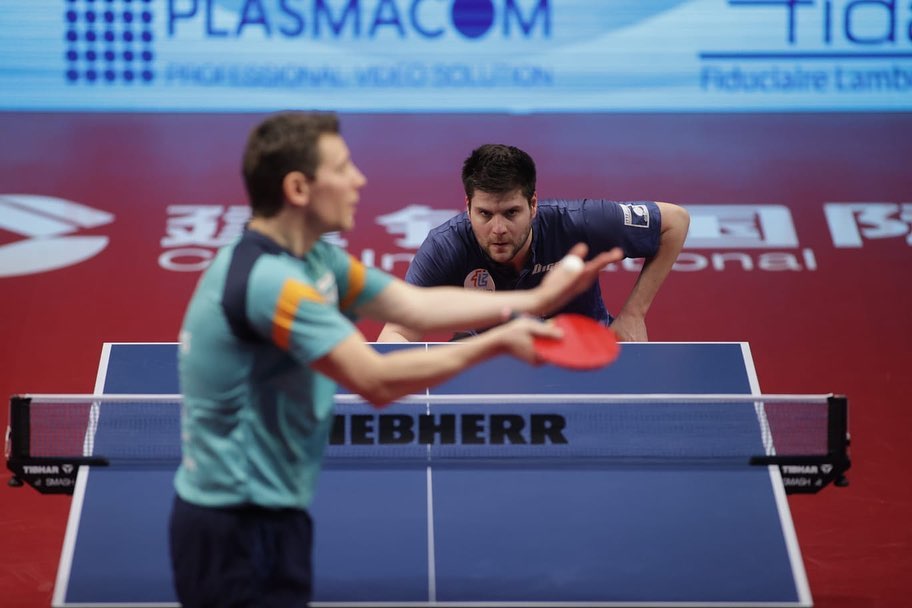 (by Steve Hopkins)
The China Construction Bank Europe Top 16 Cup is taking place in Montreux, Switzerland this week. The Final 8 were Moregardh, Pitchford, Karlsson, Qiu, Ovtcharov, Gacina, Gauzy, and Jorgic. The biggest upset of Saturday was England's Liam Pitchford over top seed Truls Moregardh. Their match was a true seesaw battle, with a tight first game (Moregardh won 11-8), followed by three one-sided games (Pitchford won the first 11-4, then Moregardh dominated two in a row at 11-3 and 11-3). But down 1-3, and having lost two games in a row without even being competitive, Pitchford turned the tide and ran off three wins in a row for the comeback victory. Dang Qiu topped Kristian Karlsson 4-2 in their Quarterfinal match. Qiu will face off against Pitchford on Sunday.
In the other half of the draw, Ovtcharov advanced with a pair of 4-1 wins (over Gardos and Gacina). Ovtcharov will face Darko Jorgic – Jorgic defeated Gauzy 4-2 in their Quarterfinal match. Ovtcharov and Jorgic are each former Euro 16 winners – they'll face each other Sunday afternoon.
In the Women's Euro 16, the top two seeds have each reached the Semis. Germany's Ying Han will face Jieni Shao of Portland. Austria's Sofia Polcanova will face Germany's Nina Mittelham. The Semifinals and Finals will be played on Sunday.
Visit ButterflyOnline.com for the latest table tennis news and results.
[embedded content]
Share the post "Euro 16: Qiu, Ovtcharov, Jorgic, and Pitchford in Semis"
Source:
Butterfly Online | Butterfly Table Tennis