How to silence Amazon Alexa's 'by the way' suggestions
- 6 minutes read
---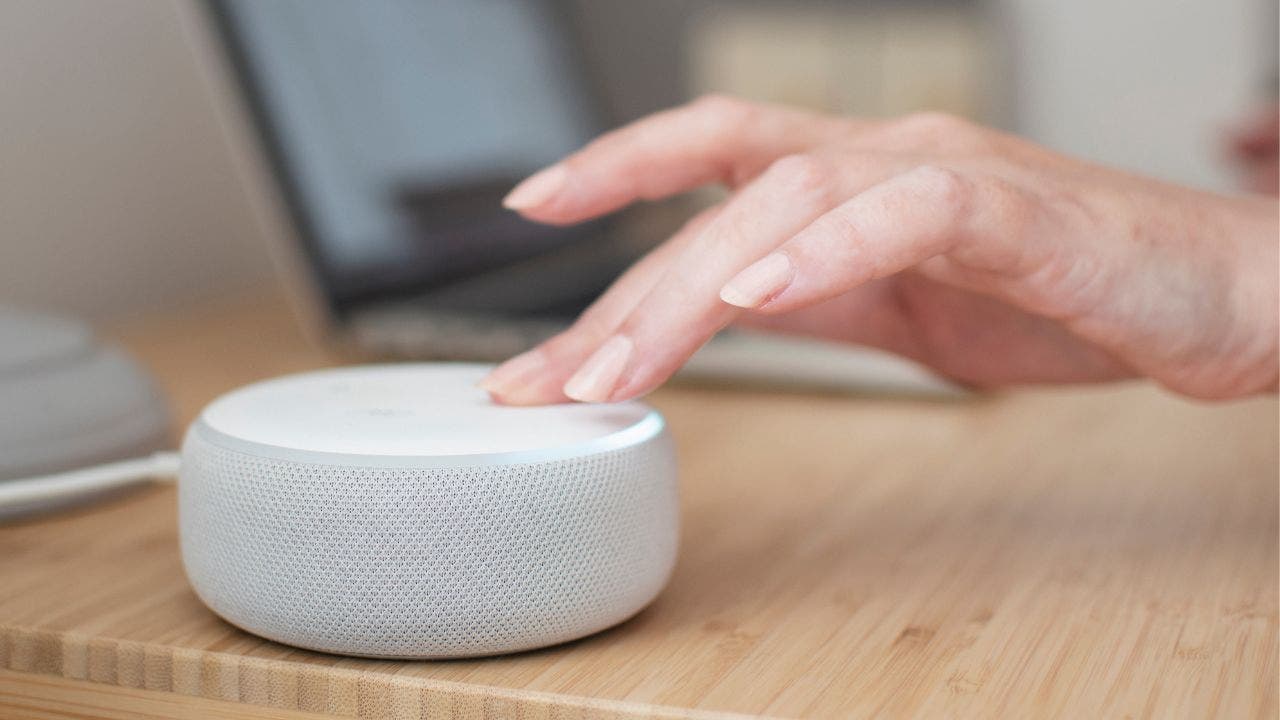 Tired of listening to Amazon Alexa's suggestions? Kurt "The CyberGuy" Knutsson provides tips on how to limit the device's notifications.
Do you ever feel like your Alexa device is listening to you a little too much? Do you wish you could have more control over what it says and when it says it?
It's great that they can be set up to lock our doors, turn off our lights or give us the weather.  
STAY UPDATED WITH KURT'S FREE CYBERGUY NEWSLETTER TO GET SECURITY ALERTS, QUICK TIPS, TECH REVIEWS AND EASY HOW-TO'S TO MAKE YOU SMARTER 
What I don't appreciate about Alexa devices, however, is that they sometimes can give us extra information that we never asked for, which can be annoying. I get it – these are smart devices that are designed to give us helpful information.  
However, sometimes I just want to turn off my living room lights without having to listen to suggestions of what to buy for my next backyard barbecue. 
MORE: ALEXA IS LISTENING: MAKE THESE IMPORTANT PRIVACY TWEAKS ON YOUR AMAZON ECHO DEVICE NOW 
Luckily, there are a few things that you can do to your Alexa device that will decrease how often it gives you these unsolicited suggestions. Here are some settings you can play around with on your Alexa device that can make it less intrusive and more helpful. 
To help limit the device's suggestions, you can go to settings and turn off "Things to try." (CyberGuy.com)
Turn off "Things to Try" 
One way you can get those suggestions to slow down is by turning off Alexa's "Things to Try" setting. This setting is meant to let you know of all the unique features that Alexa can perform for you that you may not be immediately aware of.  
When this setting is turned on, Alexa will periodically make suggestions to you about skills and activities you can do on the device that it thinks will be helpful. If you don't want to receive these suggestions, the setting is pretty easy to turn off. 
How to turn off Things to Try  Open your Alexa appClick the 3 horizontal lines at the bottomTap SettingsSelect Notifications Scroll down and tap Things to Try, and then next to Phone notifications, toggle it off so it turns from blue to grey
MORE: THE CREEPY REASON WHY YOU DON'T WANT TO PUT ALEXA IN YOUR BEDROOM 
Turn on "Brief Mode" 
"Brief Mode" is a feature that shortens interactions with Amazon's Alexa by having it keep conversations to a minimum and sometimes just playing a short sound instead of speaking.  
When Brief Mode is enabled, Alexa won't always say "OK" after every command; it just takes care of the task at hand. 
How to turn on "Brief Mode"  Open your Alexa appClick the 3 horizontal lines at the bottomTap SettingsSelect Voice Responses Toggle on Brief Mode Turn off Alexa device notifications 
Wanna' turn off those annoying Alexa device notifications so you don't hear them any longer. Here's how to do it: 
Open the Alexa appClick the 3 horizontal lines at the bottomTap SettingsTap on NotificationsYou will see a list of features or services that can send you notifications, such as announcements, Hunches, Reminders, and so onTap on the feature or service that you want to turn off notifications forUse the toggle to turn Notifications off
You can also turn on "Brief Mode" and turn off the device's notifications along with its Hunches in settings to help silence or control Alexa's interactions. (CyberGuy.com)
MORE: HOW TO MANAGE AND DELETE YOUR ALEXA HISTORY AND RECORDINGS  
What about those suggestions I get from Alexa? 
Aside from giving you unwanted suggestions, Alexa also might send you regular updates on things like forgetting to lock your front door at night. Many people may find this helpful because the last thing you want is to accidentally leave your front door unlocked. 
However, some people would rather keep their privacy intact and not feel like there's a device making note of their every move. The setting within Alexa that gives you these updates, like unlocked doors, lights left on, etc., comes from the Hunches setting. You can turn this setting off on your Alexa app as well. 
How to turn off Hunches  Open your Alexa appClick the 3 horizontal lines at the bottomTap SettingsSelect Hunches and toggle it off  Controlling Alexa's package delivery updates 
You can also control the amount of updates Alexa gives you when packages are being delivered. You get enough email and text notifications when your packages arrive, so you don't need to hear it from your Alexa device as well if you do not wish to. Here's what you can do. 
You can also control Alexa's delivery updates for packages by turning off Amazon Shopping in settings. (CyberGuy.com)
How to turn off Amazon Shopping  Open your Alexa appClick the 3 horizontal lines at the bottomTap SettingsSelect Notifications Go to Delivery Notifications and toggle Off next to "Out for delivery" and "Delivered"
And if you want more information about how to adjust your privacy settings on your Alexa device to better fit your needs, head over to Cyberguy.com/AlexaPrivacy 
Kurt's key takeaways 
Alexa devices are meant to help us and give us what we need, so why shouldn't we be able to adjust those settings to get exactly what we want? Try playing around with the settings in your Alexa app and see how you can personalize your experience with the device. 
CLICK HERE TO GET THE FOX NEWS APP
Should all these settings within Alexa be turned on automatically, or should you get to decide from the beginning what features they want to be turned on? Let us know by writing us at Cyberguy.com/Contact 
For more of my security alerts, subscribe to my free CyberGuy Report Newsletter by heading to Cyberguy.com/Newsletter 
Copyright 2023 CyberGuy.com.  All rights reserved. 
Kurt "CyberGuy" Knutsson is an award-winning tech journalist who has a deep love of technology, gear and gadgets that make life better with his contributions for Fox News & FOX Business beginning mornings on "FOX & Friends." Got a tech question? Get Kurt's CyberGuy Newsletter, share your voice, a story idea or comment at CyberGuy.com.
Source:
Fox News
Powered by NewsAPI.org