These Cruises Are Allowing You to Bring Two Extra Guests for Free
- 3 minutes read
---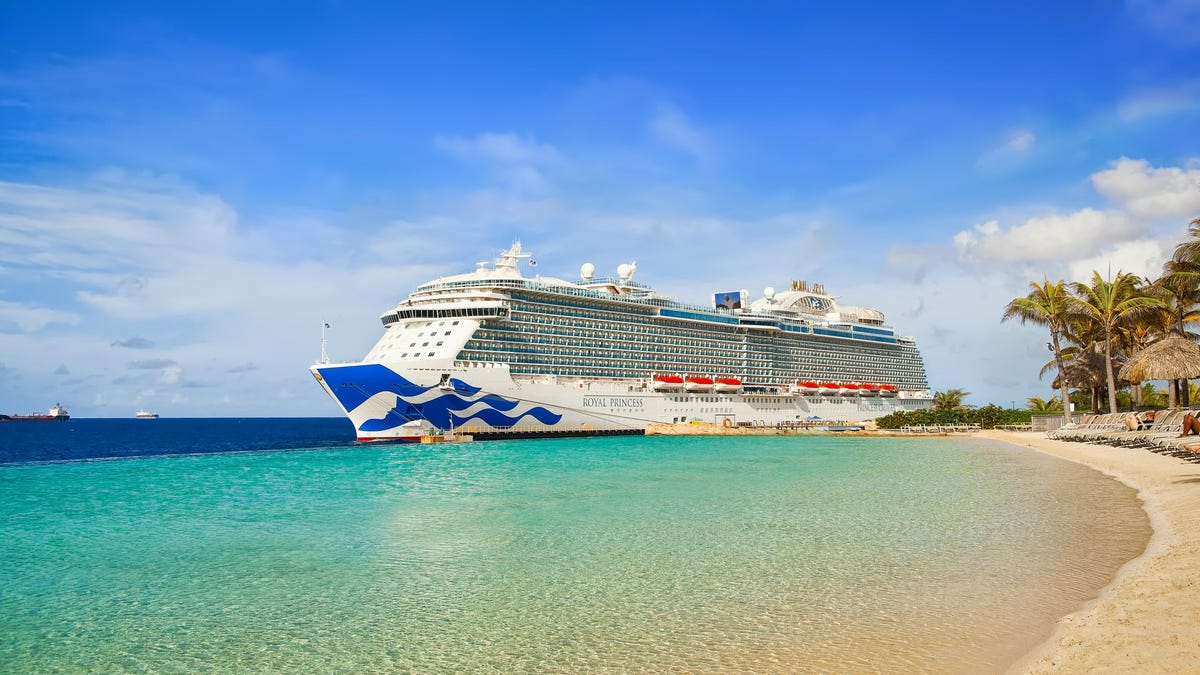 Cruises are better with more friends or family onboard—especially if they can travel with you for free. For a limited time, you can book a seven-day Princess cruise with a partner and bring a second and third guest for free.
Here's what you need to know about how to claim this travel deal.
How to get two free cruise tickets
This "buy two tickets, get two free" cruise promotion comes from Princess, which is owned by Carnival Corporation, and is running now through Sept, 5, 2023, so make sure to book soon if you want to take advantage. The departure dates are in 2024 and 2025, so you will have to plan ahead. And while there are multiple itineraries and destinations available, space is obviously limited.
Here are your travel options:
AlaskaCalifornia Coast CaribbeanEuropeHawaiiSouth America & AntarcticaSouth PacificTrans-Atlantics How much your cruise will really cost you
Two free tickets is enticing, but how much can you expect to spend for the two voyages you have to pay for? The cheapest seven-day cruise options start at $398, so if four people plan to go and you can split the costs evenly, and it'll come to less than $200 per person before taxes and fees. Considering the average cost of a cruise is $237 per day ($1,554 for seven days) according to Cruise Fever, a week-long cruise for less than $200 is a steal. However, keep in mind guests will still be charged taxes, fees, and port expenses, which will be around $250 for the cheapest $398 fare option.
The price of the fare will depend on the "stateroom" you decide to book. The smallest and cheapest rooms (about 162 square feet with a twin bed), which start at $398, are usually the first to go.
Here is a cost breakdown for a hypothetical seven-day "Inside Passage Roundtrip" from Vancouver, Canada, departing April 30, 2024, for which the cheapest fare available is $410:
Screenshot: Princess Cruise
If four people split this total evenly, each person would be paying around $455 for the trip, or about $65 per day, which is cheaper than most hotels.
What amenities will you get on a Princes cruise?
The amenities will vary depending on the fare tier you choose—there are three: Princess Standard, Princess Plus, and Princess Premier. Here are the room amenities you would find on that Vancouver cruise:
Queen or two twin bedsRefrigeratorFlat-panel televisionPrivate bathroom with showerComplimentary 24-hour room service (additional charges for balcony dinner, pizza delivery and beverages)ClosetDesk with chairHair dryer & bathroom amenitiesDigital security safe
When it comes to amenities outside of the room, the most basic tier will get you complimentary dining and entertainment. Higher tiers will get you more amenities like free drinks, fancier dinners, and waiters frantically looking for you all over the cruise to deliver you food and drinks.
If you have more questions about your booking, you can contact their professional travel advisor, call 1-800-PRINCESS (1-800-774-6237) or visit the company's website at www.princess.com.
Source:
Lifehacker.com
Powered by NewsAPI.org