Samsung Tab S9 Ultra Hands-on: A Tablet Bigger Than Most Laptops
- 2 minutes read
---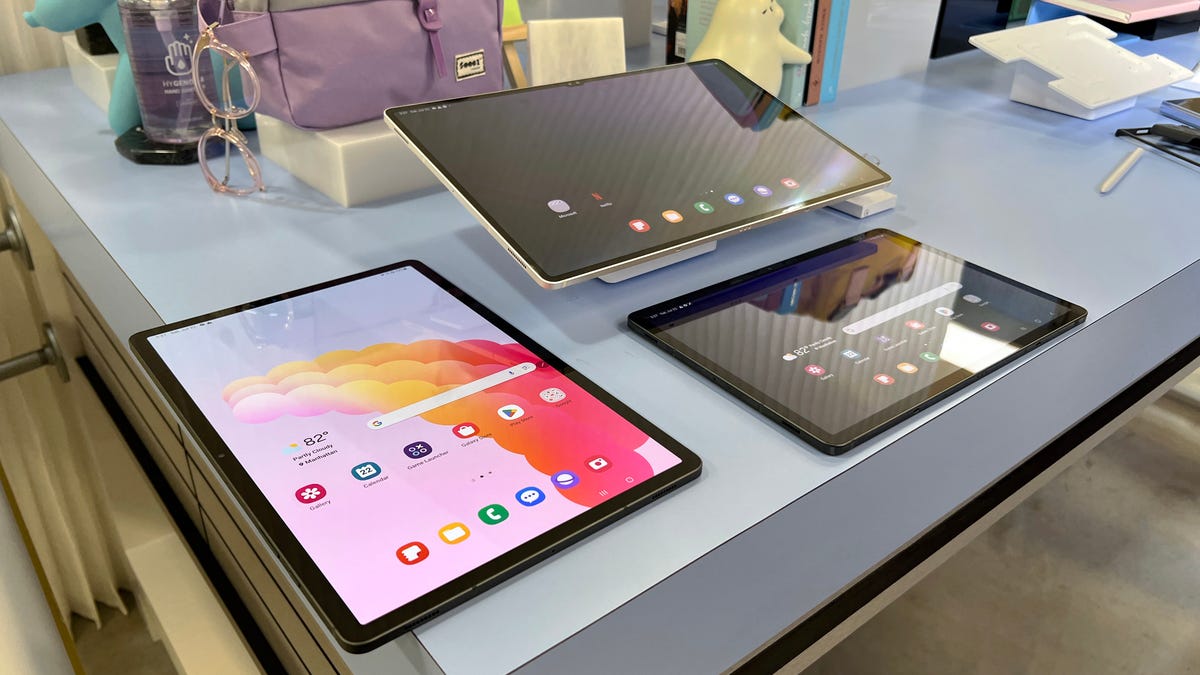 Introduced at the latest Samsung Unpacked, the Tab S9 series of tablets may not get the same level of attention as the Galaxy Fold 5 or Galaxy Flip 5 (or even the Galaxy Watch 6), but it's still a great example of Samsung's premium consumer product design.
That's because this is one of the few tablet lines that can compete with Apple's iPad family, which dominates premium tablet sales. Besides the iPads, which run iPadOS, your other main premium tablet option is a Windows device like the Microsoft Surface Pro. On the Android side, you've got a handful of tablets from Lenovo and Amazon (that company's Fire HD line runs Android with an Amazon overlay), but outside of that, the choices are slim.
Photo: Dan Ackerman
That's why when I got a chance to see these new tablets in person, I naturally gravitated towards the larger Tab S9 Ultra, which has a massive 14.6-inch display. That's bigger than a MacBook Air and bigger than Apple's biggest iPad, the 12.9-inch iPad Pro.
Two smaller models are also available, the Tab S9 and the Tab S9+, and each features a dynamic AMOLED display with a variable refresh rate that can go from 60Hz to 120Hz.
With 16:10 aspect ratio screens, these all have a laptop-like feel, and combined with Samsung's line of keyboard covers, can actually double as a very laptop-like device. For several years, Samsung has offered a custom mode called DeX that mimics something very much like a Windows desktop view, which is great for productivity.
Photo: Dan Ackerman
All three Tab S9 tablets have new Qualcomm Snapdragon 8 Gen 2 processors, just like the new Flip 5 and Fold 5 phones, and include an S Pen stylus.
The Galaxy Tab S9 Ultra starts at $1,199, the S9+ starts at $999, or $1,149 with a 5G option, and the S9 starts at $799.
Want more of Gizmodo's consumer electronics picks? Check out our guides to the best phones, best laptops, best cameras, best televisions, best printers, and best tablets. If you want to learn about the next big thing, see our guide to everything we know about the iPhone 15. Click here to save on the best deals of the day, courtesy of our friends at The Inventory.
Source:
Gizmodo.com
Powered by NewsAPI.org