Teach Your Kids About the World With This Animated Series
- 2 minutes read
---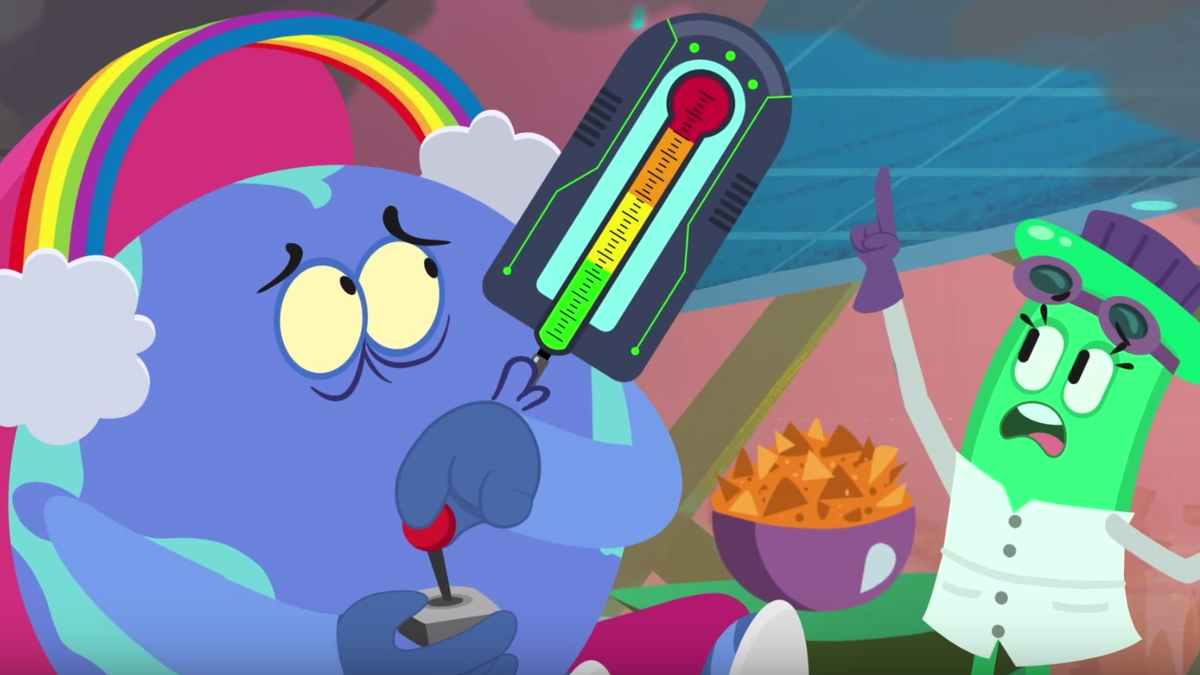 Teach Your Kids About the World With This Animated Series
If your kid has a wide range of interests—and a short attention span—they'll probably be into Triviatopia, a series of educational animated videos on YouTube about everything from science, history and art to technology and the environment.
Each video is just over two minutes long and features a cast of six quirky characters who travel back and forth through time and around the globe on a variety of adventures. The series, which is created and produced by Etermax, features several episodes on topics kids are interested in, including dinosaurs, ocean life, sports and robots. But they're also a great way for parents to introduce bigger current event topics like recycling and the climate crisis:
The description for this episode is: "Global warming has Tito feeling under the weather, and Hector is determined to find the solution. The team goes on a quest to find clean energy sources to reduce their carbon footprint." Tito is, of course, a character shaped like a globe who wears rainbow earmuffs.
I imagine this series would be especially good for kids ages 4-7, but my 9-year-old laughed at the jokes in the episode about the origins of soccer, so clearly older kids can appreciate them, too.
New episodes of Triviatopia are released every Thursday on YouTube and YouTube Kids.
Source:
Lifehacker.com
Powered by NewsAPI.org
Keywords:
Animation
•
Child
•
Education
•
Animation
•
YouTube
•
Science
•
Art
•
Technology
•
Time
•
Earth
•
Dinosaur
•
Robot
•
Recycling
•
Global warming
•
Global warming
•
Sustainable energy
•
Carbon footprint
•
Earmuffs
•
Association football
•
YouTube
•
YouTube
•