Will Poulter Is a Menswear Guy, Too
- 6 minutes read
---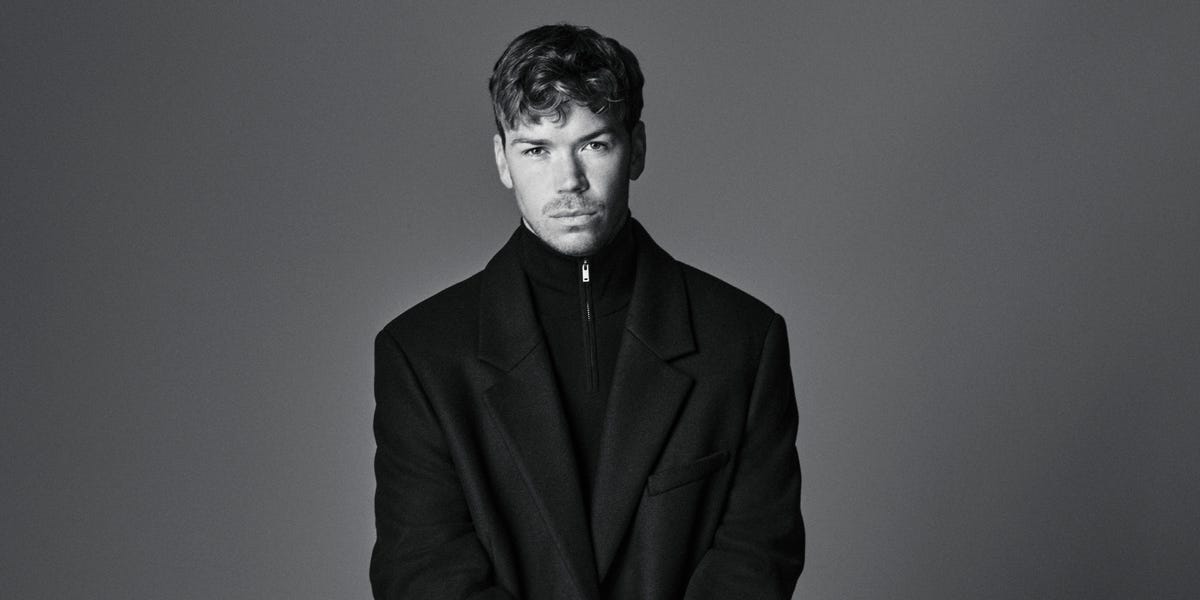 It's been quite the busy year for Will Poulter. Before he was cheffing it up at Noma as Luca on The Bear, the 30-year-old British actor was getting the Marvel treatment as Adam Warlock in Guardians of the Galaxy Vol. 3. Before that, he was a front-row favorite at fashion week, a demigod fallen from grace on magazine covers, a social media trending topic garnering every reaction from thirst-tweets to "Wait, this is the kid with the eyebrows from We're The Millers now?" When he hops on a call with me, he's dialing in at the tail-end of a long day in Budapest, where he's working on a SAG-waived project; just before that, he starred in the fall/winter '23 campaign for COS, looking sharp and graceful, a tousled prince straight out of a Friedrich painting.
"To be honest, I have a bit of impostor syndrome when it comes to doing this sort of stuff, but I feel so grateful," Poulter says. It's slightly jarring, how warm and humble he is on the phone—for someone with that bone structure, who has played several villainous roles in the past that well, Poulter is delightfully charming and sweet, polar opposite to some of his most well-known roles.
"This was just a really cool, full circle moment for me, because I think genuinely, when I first started taking an interest in fashion, COS was something that felt elevated but affordable," he says. "So it was something I kind of aspired to wear and saved up for and did wear, and I always felt really good in it. I always appreciated the simplicity of their designs and how thoughtful all of their clothing was. And to do a campaign for a brand you've been a longterm fan of is very cool."
The campaign, shot by Daniel Jackson, pictures Poulter in stark black-and-white or warm sepia, a 6-foot-2 vision of timeless tailoring and understated elegance. He inhabits the entire frame of every shot with an unapologetic self-possession that could only come from a 16-year career as encompassing and expansive as his has been, hair ruffled just-so, eyes never wavering from the camera lens.
"In my scenario, it's very rare that I see a photo of myself and I'm like, 'I like that,'" says Poulter. "But with Daniel, it's like, 'Oh, actually, I'm more than comfortable with it.' And that's a nice position to be in."
Poulter wears the clothes as naturally as a second skin, perhaps because his own personal style is a conglomeration of precise tailoring, timeless pieces, and classic cuts, too. "It's kind of understated," he says, "but I like to be thoughtful where possible, so I don't like to wear anything just for the sake of it."
That much is evident, even if you've only seen one or two pictures of Poulter's street style. His closet is no stranger to a neatly cut blazer or a long coat with proportional lapels. Fashion, he says, is something he's always had an interest in; what started with taking cues from his favorite movies and TV shows evolved into gravitating towards characters and roles that remind him of the ones he grew up with, the ones that influenced his long-standing relationship with style. He credits now-retired Arsenal legend Ian Wright as his number one style icon of all time (and adds that he's the kind of person who would "look fantastic in COS"), and praises the understated, cool approach to layering Wright has.
"I think developing a relationship to fashion that is about what makes you feel good and also an extension of how you express yourself has been something that I've come to terms with maybe a little bit later in life, or as my relationship to fashion has evolved," he says. "And I think I've also been encouraged to take a few more chances as well, and be a bit braver and bolder. But generally, I do err on the side of understated, and I think when something's well-made and in a color that you like, really, you don't have to get much more complicated about it than that."
The mark of a true menswear nerd, though, is knowing it's all in the details. Poulter, a sneakerhead himself, doesn't just leave his outfits at a matching shirt, pant, and shoe—it's about the fit, too. "I think pant or trouser length is very important, depending on what kind of shoe you're wearing," he advises.
Unlike the masses of celebrities who know a thing or two about fashion posting fit pics on your feed, though, Poulter isn't dropping his latest looks to the 'Gram. You wouldn't know, from a quick search of his socials, that he's armored with an arsenal of tailoring tips and sneaker scrutinies. That's because, as far back as you can scroll, he takes to social media only as an advocate.
His Instagram highlights are a quartet of posts from the past three years, platforming various Black-owned businesses, charities, and causes; on his feed, he's spreading information on how to donate to earthquake survivors in Syria, or victims of state-sponsored homophobic violence, or foundations that are working to combat the climate crisis.
"I just have a lot of respect for people who do the work that I choose to platform on my social media," he says. "I think that probably emanates from the fact that my family are medics and caretakers and educators and volunteers."
Most recently, Poulter partnered with The Reuse Research campaign, which funds cancer research through clothing donations to UK charity shops. The campaign encourages people to be thoughtful about their clothes, and instead of throwing them away, participate in a more circular, sustainable economy powered by donations.
"Being an actor, there's only so much impact I can make," says Poulter. "I just found [this] to be the best use of my social media platform, because there's more attention being directed my way than there is any of my family members in their roles. And that's wrong in many senses, so it's a way of tipping the balance somewhat, and also just making sure that I'm trying to maximize the potential of my impact."
Trishna Rikhy is the Associate Style Commerce Editor at Esquire. Previously, her writing has appeared in Vogue Runway, PAPER Magazine, V Magazine, V MAN, and more. She is based in NYC, but can probably be found wherever the strongest cup of coffee is.
Source:
esquire.com
Powered by NewsAPI.org