How Ford is balancing the company's coronavirus action and brand advertising
- 5 minutes read
---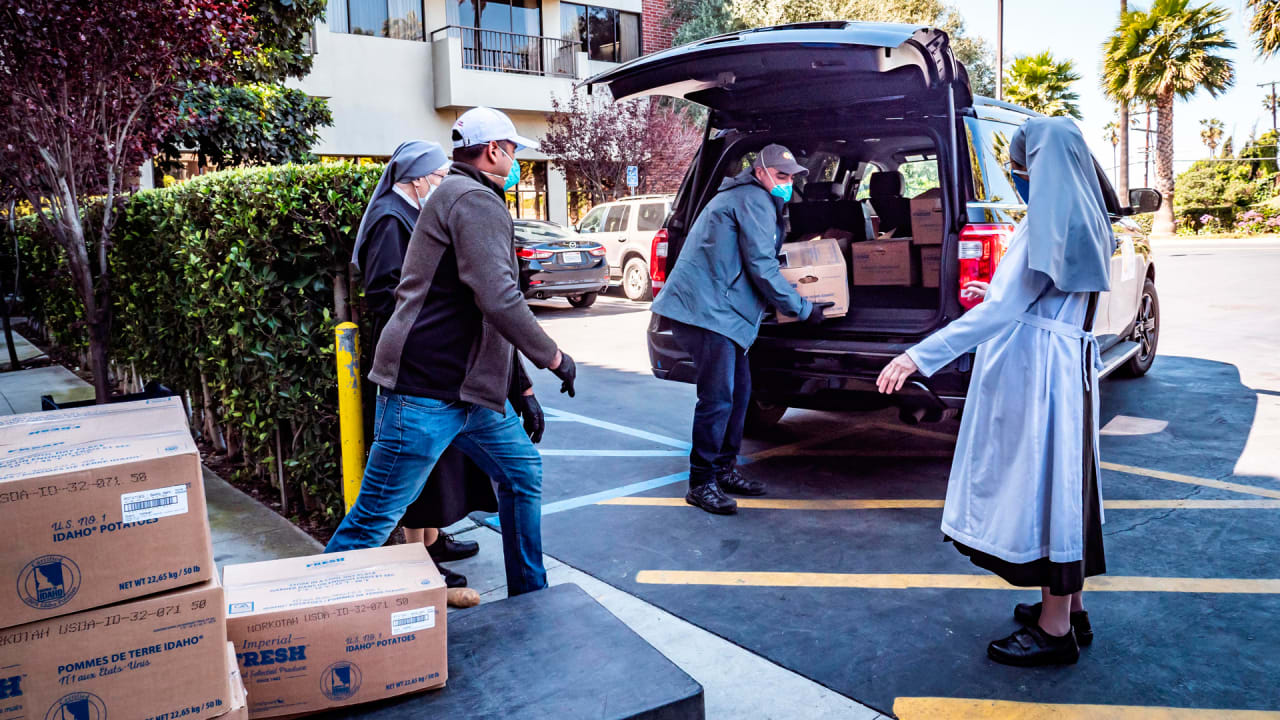 As the spread of COVID-19 began to rapidly increase, sports leagues like Major League Baseball and the NBA began suspending play, and the NCAA made the move to cancel the March Madness basketball tournaments. Ford had planned to boost ongoing campaigns around its Escape and Explorer models with ads during March Madness but now had to alter its approach. VanDyke worked with his team, and ad agency Wieden+Kennedy, to quickly create two new ads that addressed the crisis, launching them just days later. In those spots, the company said that if customers were impacted by COVID-19 and were financing or leasing through Ford Credit, they should contact the company about payment relief. It's a move that the company routinely does around regional emergencies, like hurricanes and wildfires—but typically doesn't advertise. If you are impacted by
#COVID19
and you're leasing or financing through Ford Credit, we're here to help. Call 1-800-723-4016 or visit https://t.co/L5UtkRZgZz for more information. pic.twitter.com/n9vhyEmOVP "We saw things were changing rapidly, and knew our messaging then scheduled for the following week would be incredibly tone-deaf as is," says VanDyke. "So at that point we knew we needed to be empathetic, we needed to be reassuring, so that was the initial tone of those ads." Over the following two weeks, VanDyke has been working with his team to maintain that same agility, to alter the company's messaging to reflect its efforts in different areas. On Monday, the company made headlines when it announced that it would be teaming with General Electric to manufacture 50,000 ventilators in the next 100 days. But there are other, less high-profile moves, such as dealers keeping service departments accessible to cars being used by healthcare, food delivery, and other frontline workers, or dealers lending service cars out to make medical supply deliveries.
But VanDyke does acknowledge the balance between communicating those services as both information and inspiration, and having these efforts appearing as blatant advertising. This past weekend, Tulsa Ford Dealer Bill Knight and team provided important maintenance for fleet vehicles that help hospitals & medical teams in their community, including delivering
#COVID19
test kits. Thank you, , for helping your community.
#BuiltForAmerica
pic.twitter.com/dxjzK4DyOR "Our approach is that we're trying to reassure people to say this is what our company is doing," says VanDyke. "Even when we're put in the headlines by President Trump, asking for the auto industry to step up and turn manufacturing capabilities into support for medical devices and things, our response is we should be really factual about it, and we don't want to get over our skis and talk about things we haven't done. So we really only want to talk about what we are actually doing, so that people are aware that companies and individuals are contributing to the community and trying to help." To make sure they're doing just that, VanDyke says Ford has been in constant contact—more than ever before—with Ford's dealers to understand what they're seeing for their customers, their employees, and what they think is the right message from the brand. Given the cancellation of live sports, a major media investment for Ford, the brand has been doing most of its work across social channels in the last few weeks. Properly deep cleaning your vehicle is more important than ever. Here are some tips on how to keep your vehicle clean and help prevent the spread of
#COVID19
. pic.twitter.com/GPf57lCXBt Another area VanDyke sees as crucial for Ford's marketing communications at the moment is using its reach to amplify the call for help among its charitable partners, who may need it now more than ever. "For example, we've been supporting disabled American veterans' charity for more than 100 years, and right now they're under pressure, because they need people to deliver food and things like that," says VanDyke. "So we're using some of our media to let people know how they can help. That's essentially the next round of things you'll see from us."
We're honored to lend a hand to organizations like and who are doing their part to help their communities during this time. ​ Our donated vehicles are helping the team serve around 20,000 meals per day in
#LosAngeles
. ​
​
We are
#BetterTogether
. pic.twitter.com/dq8ZhxEXfM It's still early days, but Ford is already planning for when we're in the later innings of this crisis. VanDyke says the company—as a major brand, manufacturer, and employer—is well aware that it has a role to play in the overall recovery. "Right now we're still in that initial crisis phase where we want to make sure we're helping anywhere we can, we're being reassuring, we're empathetic, and we're telling the story of what the company is doing. I think that continues for the next couple of weeks, and then it may move into another phase of, as we're hopefully looking to transition out of this, what can we do to help reignite the economy," says VanDyke. "Cars are often the second-biggest purchase in anyone's lifetime after a home, but we're not looking to make this into a sales event. However we do need—and we feel an obligation to—the economy, by keeping manufacturing going, keeping commerce going, and supporting our dealers and customers."
Source:
Fastcompany.com
Powered by NewsAPI.org