Zain Masri went from globe-trotting intern to marketing lead
- 3 minutes read
---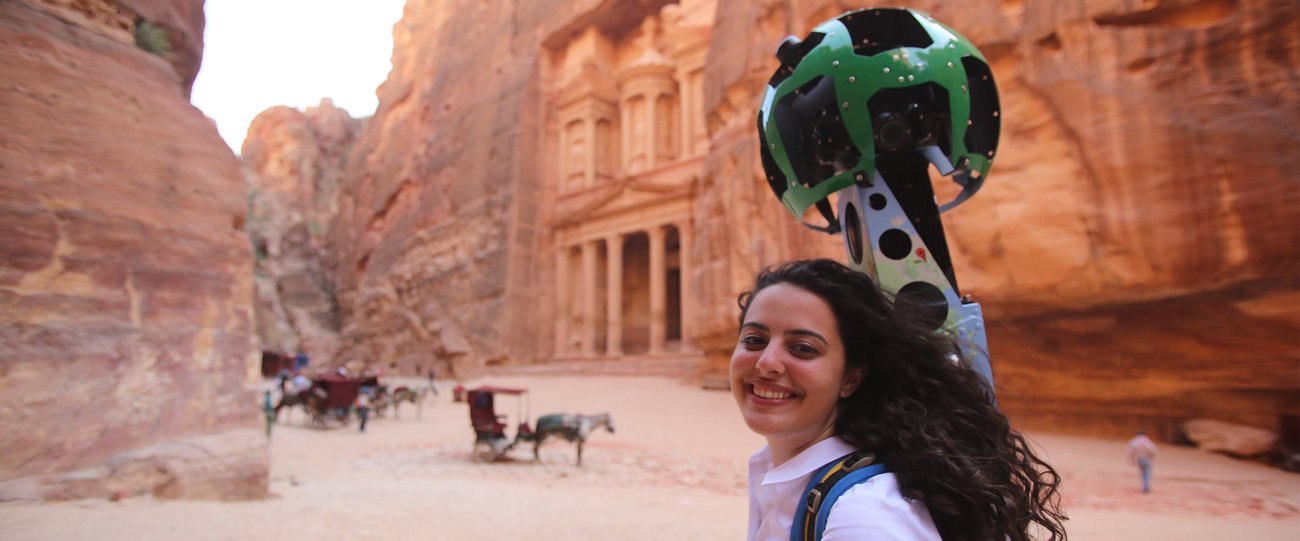 Tell us about becoming a full-time Googler.
After completing my internship, a full-time role became available and I applied right away. While I was super nervous, I was (and continue to be) passionate about working at Google. I tried my best to reframe my nervousness as excitement and hoped that my passion and dedication would shine through. When I received the job offer email, I had to read it several times to fully register what I was reading. I felt so proud and immediately called my parents to share the good news. They were over the moon!
What do you wish you'd known when you started the process?
Google has a wealth of programs for students and fresh graduates to gain experience and knowledge. I wish I knew more about the Associate Product Marketing Manager (APMM) program back when I was a student. As an APMM, you become part of a diverse community of the next generation of marketers and can access unique opportunities like rotations, bootcamps and mentorship.
What resources did you use to prepare for your interview or role?
Reading through the Google Arabia blog was extremely helpful as it gave me a deeper perspective on Google's role in the Arab world and the top priorities and products in the region. It also helped to browse through the global Keyword blog and social channels.
What's your role at Google now?
I am currently the Head of Brand and Reputation at Google in the Middle East and North Africa. My role focuses on programs like Maharat min Google, which is a digital skills education program that helps youth, especially women, gain the skills they need to succeed in an increasingly digital economy. As part of the program, we created a series of short films that follow the journeys of six Arab women who have become entrepreneurs, women's rights advocates and groundbreaking YouTube creators. We've trained more than 800,000 individuals, of which 50 percent are women, and 54 percent have found a job or grown in their business or career as a result of the program.
What inspires you to log in every day?
As part of my role, I manage Google Doodles for the Arab world. My main focus has been increasing female representation. Some of my personal favorite Doodles include Doria Shafik (one of the leading activists who helped women in Egypt win the right to vote) and Zaha Hadid (first woman to win the Pritzker Architecture Prize).
Source:
Blog.google
Powered by NewsAPI.org
Other posts from Rose
---
TechCrunch is part of Verizon Media. We and our partners will store and/or access information on your device through the use of cookies and similar technologies, to display personalised ads and content, for ad and content ...
continued
1 minute read
---
There's room for more than one crown at Ryan Murphy's Prom, as the trailblazing filmmaker has assembled a court of fabulous Hollywood queens in a series of first-look photos from his upcoming Netflix musical movie.Image zo...
continued
2 minutes read
---
WASHINGTON — A bipartisan House panel said on Tuesday that artificial intelligence, quantum computing, space and biotechnology were "making traditional battlefields and boundaries increasingly irrelevant" — but that the Pe...
continued
1 minute read