It's a big week for retail. The stakes just got higher
- 5 minutes read
---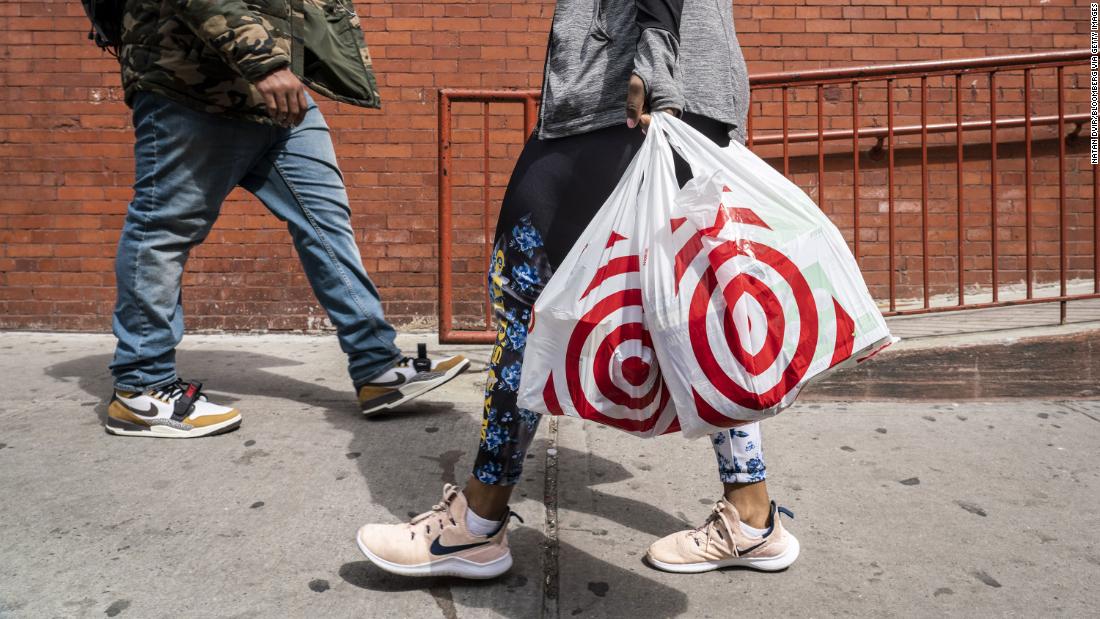 Premarket stocks: It's a big week for retail. The stakes just got higher
London (CNN Business)Happy Wednesday. A version of this story first appeared in CNN Business' Before the Bell newsletter. Not a subscriber? You can sign up righthere.
The story of the retail industry has increasingly become about winners and losers. Walmart? By and large, they've been a winner. Others haven't been so lucky.
, for example, disappointed investors on Tuesday, highlighting how hard it is to engineer a turnaround amid pressure from Amazon, online brands and big box retailers.
The company said sales at stores open at least a year grew an anemic 0.4% during its most recent quarter, my CNN Business colleague Nathaniel Meyersohn reports. Profit fell 24% compared to one year ago, and the retailer slashed its outlook heading into the all-important holiday shopping season.
The rub: That's despite makeover efforts by CEO Michelle Gass, who has shrunk the size of some stores and rented out extra space to companies like Aldi and Planet Fitness, while partnering with Amazon to offer free returns for customers at its locations.
missed revenue forecasts Then there's Home Depot. Though its shares are still up 30% this year, the company missed revenue forecasts Tuesday. The company lowered its sales outlook, too.
Remember, investors are worried that weakness in US manufacturing could start to bleed over into other parts of the economy. The US shopper has been a bright spot — and needs to stay that way.
Coming up: This rout raises the stakes for the retailers still poised to report earnings this week. and shares fell 11% and 6% respectively on Tuesday as anxiety spread throughout the sector.
Shares of , which reports earnings Wednesday, mostly held their ground. This year, the company has undoubtedly been among the winners, with shares skyrocketing 68%. The question: In an environment that's uneven at best, can the retailer keep it up?
Climate change is going to hit the global economy in the coming decades — and the United States isn't insulated from the damage.
That's according to a new report from The Economist Intelligence Unit. The group found that by 2050, the US economy will be 1.1% smaller than it would have been without climate change, my CNN Business colleague Anneken Tappe reports. The same goes for North America.
Western Europe's GDP loss comes in at 1.7% by 2050. The least resilient region identified is Africa, which is expected to take a 4.7% hit. That's followed by Latin America, with a projected 3.8% impact.
A key factor here, Anneken points out, is wealth, which allows local governments to pump money into programs that can shield populations from the effects of climate change including wildfires and droughts.
Big picture: The global economy is due to be 3% smaller by 2050 because of the climate crisis.
"It's important to remember that a 3% loss of real GDP in 2050 is highly significant for the global economy, and that there will be economic losses in every year of the coming three decades," said John Ferguson, the EIU's country analysis director.
Watch this space: Investors are increasingly paying attention. A recent note to clients from UBS Global Wealth Management made note of the flooding in Venice, which the bank said bolstered the case for looking at investments in clean air technology and renewables as governments face more pressure to act.
"Samir Assaf, head of global banking and markets, is expected to be moved to a non-executive role at the division as part of a series of changes to the group's management team as interim chief executive Noel Quinn makes his mark on the bank, according to people briefed on the matter," the FT writes.
More earnings. and report before US markets open. and will follow after the close.
Coming tomorrow: More retail earnings from and
Source:
CNN
Powered by NewsAPI.org
Keywords:
London
•
CNN
•
CNN
•
Walmart
•
Amazon.com
•
Brand
•
Big-box store
•
Company
•
Retail
•
Open economy
•
CNN
•
Business
•
Retail
•
Christmas and holiday season
•
Chief executive officer
•
Retail
•
Aldi
•
Planet Fitness
•
Amazon.com
•
Customer
•
Revenue
•
The Home Depot
•
Stock
•
Company
•
Revenue
•
Company
•
Income
•
Natural environment
•
Retail
•
Climate change
•
World economy
•
United States
•
Economist Intelligence Unit
•
Economy of the United States
•
Climate change
•
CNN
•
North America
•
Western Europe
•
Gross domestic product
•
Africa
•
Latin America
•
Wealth
•
Money
•
Climate change
•
Wildfire
•
Drought
•
World economy
•
Global warming
•
Gross domestic product
•
World economy
•
Economy
•
John Ferguson (New South Wales politician)
•
Economist Intelligence Unit
•
Investment
•
Consumer
•
UBS
•
Globalization
•
Wealth management
•
Banknote
•
Flood
•
Venice
•
Bank
•
Investment
•
Air pollution
•
Technology
•
Government
•
Samir Assaf
•
Globalization
•
Bank
•
Senior management
•
Chief executive officer
•
Bank
•
Income
•
Market (economics)
•
Open economy
•
Retail
•
Income
•