Another mall staple is closing all its stores
- 2 minutes read
---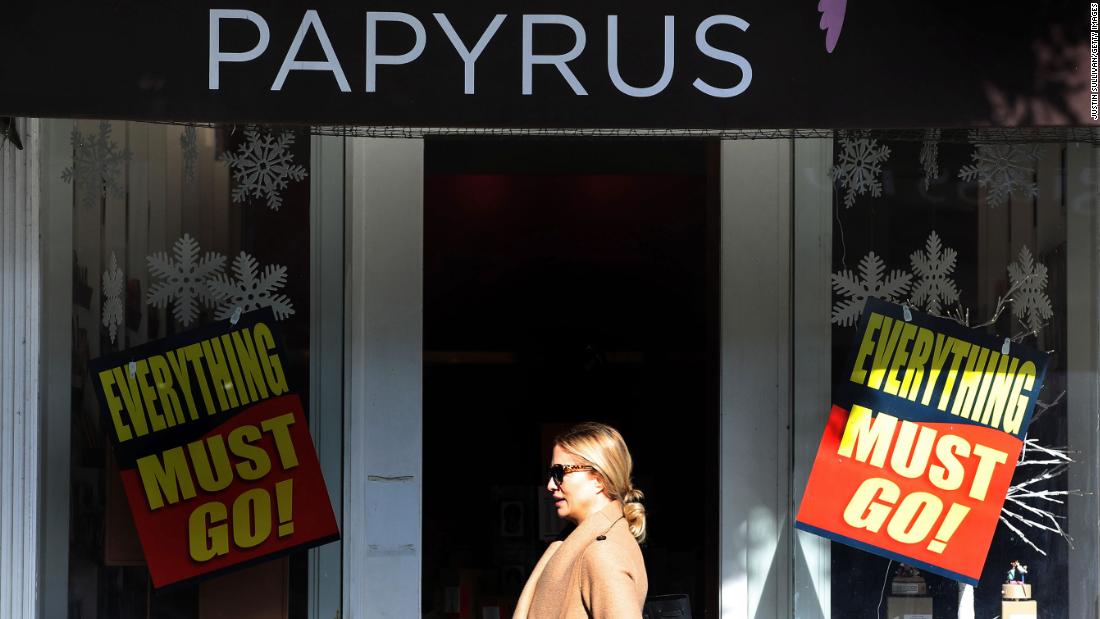 Papyrus, another mall staple, is closing all its stores
Papyrus, a mall staple that's best known for selling stationery and upscale greeting cards, is going out of business.
Schurman Fine Paper, which owns the brand, filed for Chapter 11 bankruptcy Thursday in a Delaware court. The company is closing all 254 of its US and Canada stores. More than 1,000 employees will lose their jobs.
The company got its start in 1950 selling cards and imported stationery wholesale, before expanding into retail stores in 1973. The first Papyrus store opened in Berkeley, California, and eventually grew to 500 stores, including its American Greetings, Carlton Cards and Paper Destiny brands.
Papyrus blamed an overexpansion of stores, the downturn in brick-and-mortar shopping and its inability to fully recover from the 2008 financial crisis. Schurman tried rescuing the business by negotiating with landlords for more favorable rent and with its suppliers, but the company was unable to secure enough favorable deals to keep its stores open.
Source:
CNN
Powered by NewsAPI.org
Keywords:
Papyrus
•
Staple (fastener)
•
Retail
•
Papyrus
•
Staple (fastener)
•
Stationery
•
Greeting card
•
Chapter 11, Title 11, United States Code
•
Delaware
•
Company
•
United States dollar
•
Canada
•
Employment
•
Stationery
•
Wholesaling
•
Retail
•
PAPYRUS (company)
•
Berkeley, California
•
American Greetings
•
Carlton Cards
•
Paper
•
Brand
•
Papyrus
•
Brick and mortar
•
Online shopping
•
Financial crisis of 2007–2008
•
Business
•
Renting
•
Supply chain
•
Company
•
Retail
•
Open economy
•