England v South Africa: third Test, day three – live!
- 1 minute read
---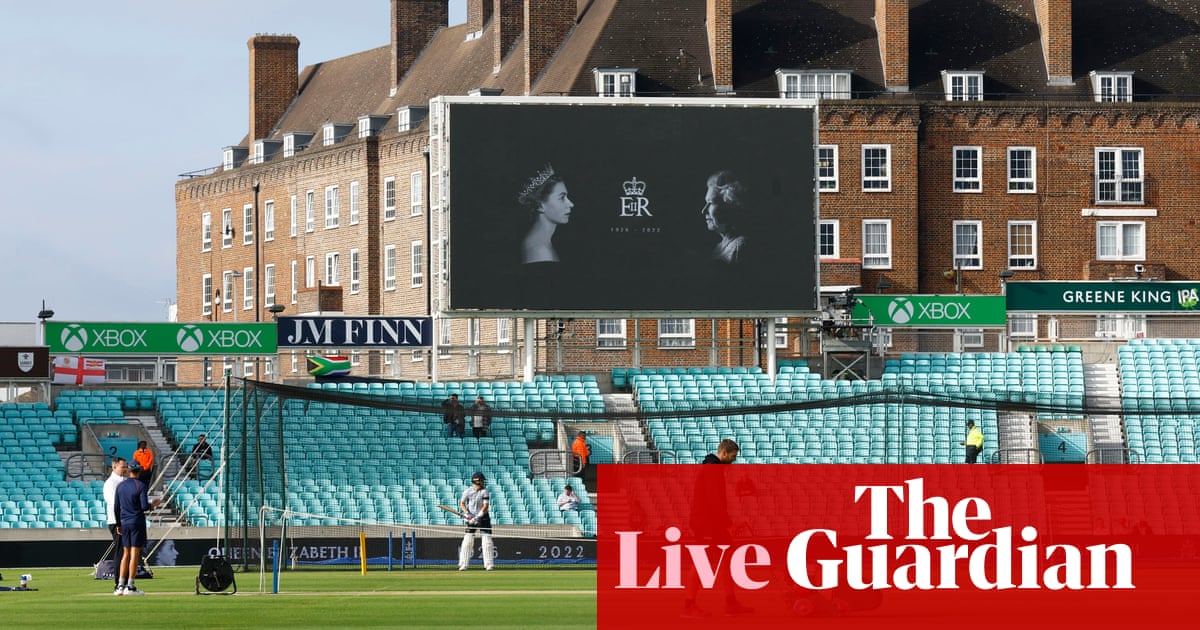 We're in the ridiculous situation where sun is bathing the corner of The Oval but we've likely seen the end of the action. Sure enough, that's yer lot. Play is abandoned, abandoned I tell you. Cricket is so weird sometimes.
It's been a memorable and frenetic day, the pageantry and no little poignancy of the early morning giving way to a sort of giddy version of Test cricket that we've become accustomed to seeing this summer. 17 wickets have fallen in 70 overs as two flawed batting line-ups crumple in the face of Test quality bowling.
Source:
The Guardian
Powered by NewsAPI.org