Cameron Bancroft finally summons a pitch for the Ashes
- 7 minutes read
---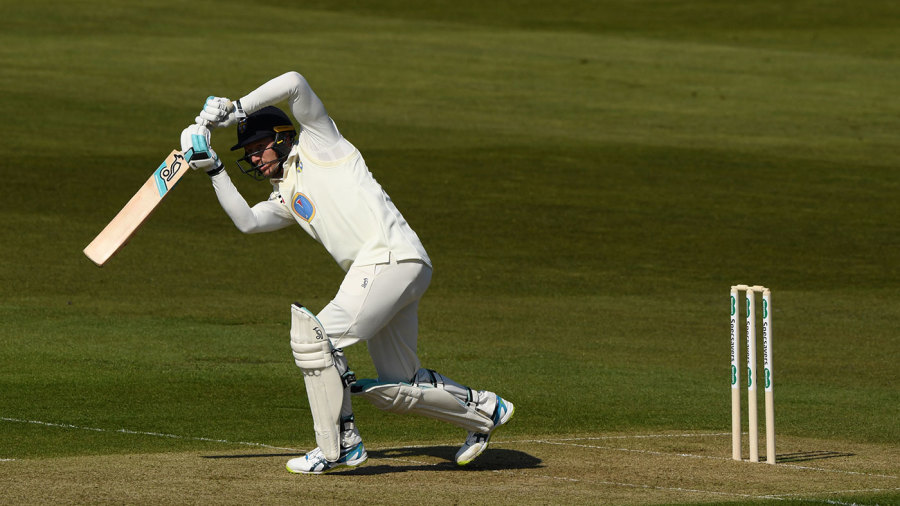 Recent Match Report - Sussex vs Durham, County Championship Division Two, 1st Innings
BothChris Jordan and Cameron Bancroft have played eight Test matches. No one knows if either will play any more. Jordan squeezed his allotment into 12 months whereas Bancroft's five-day career with Australia was infamously paused a year last March. It may yet be that both cricketers will have even more reason to reflect on Tests missed than 77-year-old John Snow, who strolled out to the middle with some former colleagues during tea on this first day at Hove.
"Dreams come slow and they go so fast" sings Michael Rosenberg in his stage guise as Passenger.
There was, then, a piquant irony that a day which seemed likely to be dominated by Jordan was eventually made memorable by someone else who might not play Test cricket again, although in Bancroft's case the root cause of his exile has been discussed to exhaustion. Bancroft is the only one of the Newlands Three - an all too convenient label - yet to be rehabilitated. His figures for Durham going into this game - 213 runs in nine innings with a top score of 70 - certainly do not demand his inclusion in this season's Ashes squad.
Yet Bancroft's technical accomplishment in making 120 not out suggested why the Australian selectors originally selected him and his patience during 80 tough overs exemplified the mental resilience needed in the longest and best form of the game.
He was dropped once, on 59, when Ben Brown grassed an inside edge off David Wiese, and he could have been run out had Delray Rawlins' throw hit the stumps a few overs later. But maybe he deserves a fair go - in more ways than one. He went into the nineties with a straight six off Luke Wells and reached his hundred, off 179 balls, with a tuck for two off Aaron Thomason. His response was, by modern standards, undemonstrative; perhaps he felt it had been a long time coming.
Batting was not easy at Hove and Bancroft rarely made it appear otherwise. Only when he pulled and then cover-drove successive deliveries from Thomason did his strokes have the air of a man amongst boys. Yet he stayed in during the morning and early afternoon when batting was difficult; he consolidated in the afternoon either side of wickets tumbling; and he whipped the dust sheets off a few more expansive strokes towards the end of this rich day.
As far as Jordan is concerned, the conventional response from Sussex supporters to his England absence is that it suits them quite well. The outswinger with which he took the edge of Graham Clark's bat before the Durham batsman had scored would have embarrassed many Test cricketers and Clark could do no more than edge it to Laurie Evans at second slip. But that wicket was only third of four wickets Jordan took and the second of three he bagged in eight balls as Durham collapsed from a relatively affluent 64 for 1 to an impecunious 90 for 5.
The rest of the afternoon and evening was dominated by Bancroft and Ned Eckersley, the latter batting with immense good sense for his 70 not out, although he had been dropped on 5 by Evans at second slip off Ollie Robinson. His unbroken stand of 169 with Bancroft is already a record for Durham's sixth-wicket against Sussex. And Eckersley's evening flourishes were a remarkable counterpoint to the day's opening exchanges
Early rain allowed only 7.2 overs in the morning but it seems no session is so short these days that Durham's opening batsmen can survive it. So the most surprising feature of the morning was that Durham wanted to bat; the least surprising that the visitors lost an early wicket when Alex Lees drove Jordan's eighth ball of the day to Harry Finch at backward point. Lees and Bancroft are the fifth opening pair Durham have tried this season and since April 8 their highest first-wicket partnership in ten attempts is just 14.
Light showers forced the players from the field but the sky was merely grey, not lowering, and the spectators sat behind a gentle film of rain. Many people went for walks and no one crouched under umbrellas. The floodlights came on after lunch and the cricket acquired an autumnal, almost stolen, air. Bancroft drove Jordan through mid-off and you could sense his relief at receiving a half-volley. If runs came quickly that was because Brown posted four slips while Jordan and Ollie Robinson bowled attacking lengths.
Every cricket ground in the land is different but none is as divorced from the rest as Hove when the atmosphere remains heavy and the Sussex seamers strive hard for movement through sea-scented air. "A warm Hove welcome for Aaron Thomason," said the PA announcer Mike Charman, when the former Warwickshire seamer came on for his first spell. Luke Wells may be the only reminder of the days when this county's cricket was a network of lineages but Sussex is still a family.
In a couple of overs the welcome was warmer still when Gareth Harte played too early at a full length ball and skewed a catch to Stiaan van Zyl at extra cover. By then the air had freshened and birds sought food in the softened earth. A few overs later Thomason twice overpitched and Jack Burnham drove him without a flicker of effort through the covers and straight towards the sea. The bowler beat him with the next ball and that proved a portent of his fate when Jordan was recalled next over.
Thomason, though, has been well advised to throw in his lot with Sussex. This is a club to which old players return; Snow, Peter Graves and John Barclay were just three of those who were out in the middle, talking to supporters and no doubt pondering the way it is and used to be.
"Yesterday, today, twisted like a rope," wrote Alan Ross in 1951. Cameron Bancroft might agree.
Source:
ESPN Cric Info
Powered by NewsAPI.org
Keywords:
Sussex County Cricket Club
•
County Durham
•
2005 County Championship
•
Innings
•
Jordan
•
Cameron Bancroft (cricketer)
•
Test cricket
•
Jordan
•
Australia national cricket team
•
John Snow (cricketer)
•
Hove
•
Michael Rosenberg
•
Jordan River
•
Test cricket
•
Newlands Cricket Ground
•
Durham County Cricket Club
•
Innings
•
The Ashes
•
Cameron Bancroft (cricketer)
•
Not out
•
Australia national cricket team
•
Over (cricket)
•
Psychological resilience
•
Ben Brown (cricketer)
•
David Wiese
•
Run out
•
Delray Rawlins
•
Wicket
•
Over (cricket)
•
Fair Go
•
Straight-six engine
•
Luke Wells
•
Aaron Thomason
•
Hove
•
Jordan
•
Sussex County Cricket Club
•
England cricket team
•
Outswinger
•
Graham Clark (cricketer)
•
Cricket bat
•
Durham County Cricket Club
•
Batting (cricket)
•
Test cricket
•
Cricket
•
Laurie Evans (cricketer)
•
Fielding (cricket)
•
Wicket
•
Jordan
•
Delivery (cricket)
•
Durham County Cricket Club
•
Cameron Bancroft (cricketer)
•
Ned Eckersley
•
Batting (cricket)
•
Not out
•
Godfrey Evans
•
Fielding (cricket)
•
Ollie Robinson (Sussex cricketer)
•
Partnership (cricket)
•
Cameron Bancroft (cricketer)
•
Durham County Cricket Club
•
Wicket
•
Sussex County Cricket Club
•
Ned Eckersley
•
Counterpoint
•
Over (cricket)
•
Durham County Cricket Club
•
Batting order (cricket)
•
Durham County Cricket Club
•
Wicket
•
Alex Lees (cricketer)
•
Jordan
•
Delivery (cricket)
•
Harry Finch (cricketer)
•
Fielding (cricket)
•
Warren Lees
•
Batting order (cricket)
•
Durham County Cricket Club
•
Wicket
•
Cricket
•
Jordan
•
Jordan
•
Ollie Robinson (Sussex cricketer)
•
Cricket
•
Hove
•
Atmosphere of Earth
•
Sussex County Cricket Club
•
Hove
•
Aaron Thomason
•
Warwickshire County Cricket Club
•
Seam bowling
•
Luke Wells
•
County cricket
•
Cricket
•
Sussex County Cricket Club
•
Over (cricket)
•
Fast bowling
•
Stiaan van Zyl
•
Over (cricket)
•
Jack Burnham (cricketer)
•
Bowling (cricket)
•
Jordan
•
Sussex
•
Peter Graves (cricketer)
•
John Barclay (cricketer)
•
Alan Ross
•
Cameron Bancroft (cricketer)
•