Butterfly Table Tennis PINGPOD get featured on Balitang America
- 2 minutes read
---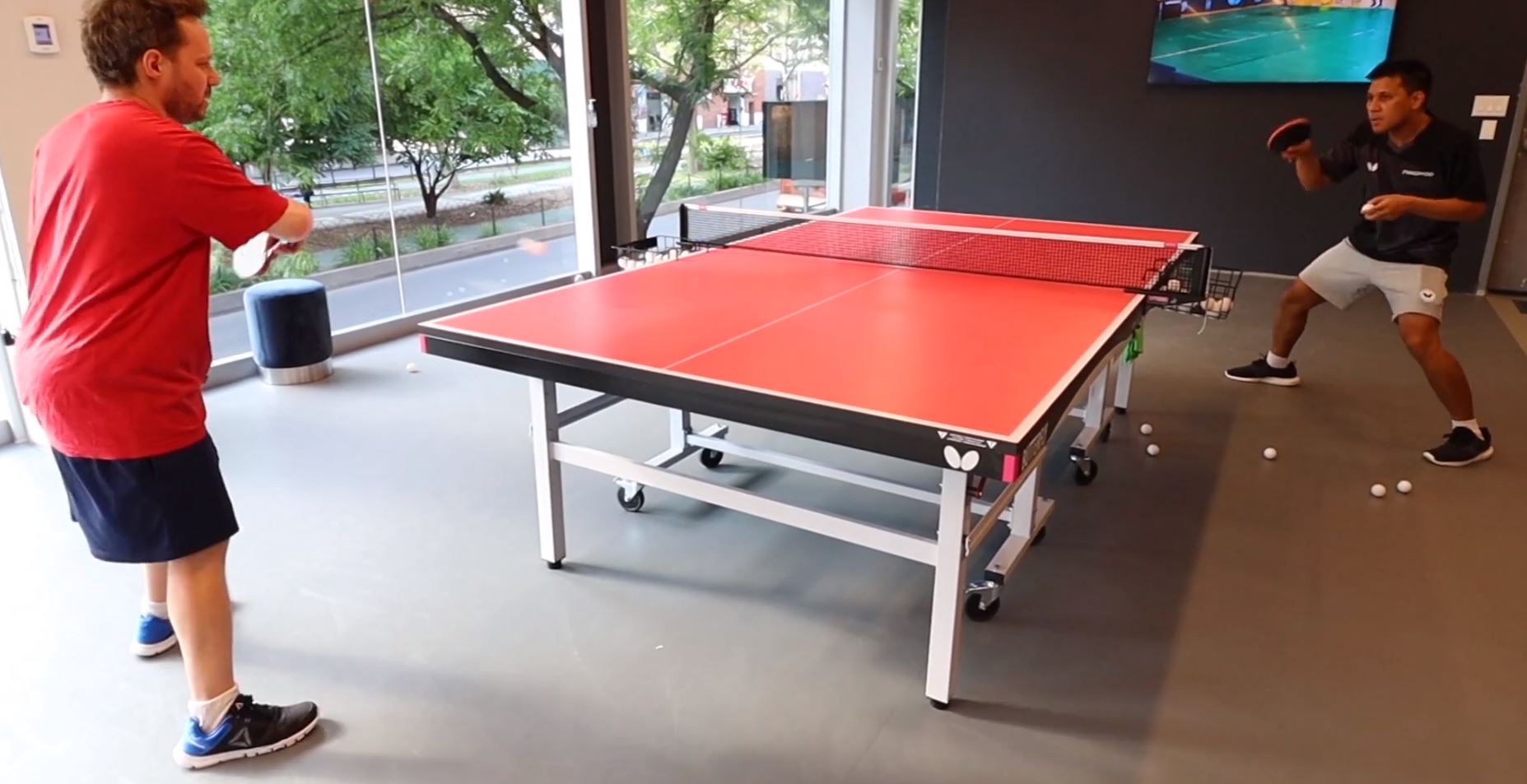 (Courtesy of Balitang America)
PINGPOD: FIL-AM ENTREPRENEUR'S INNOVATIVE WAY TO MAKE TABLE TENNIS SAFE TO ENJOY AMID PANDEMIC
NEW YORK — With social distancing in mind, PingPod is also the future of table tennis.
PingPod co-founder and chief product officer, Ernesto Ebuen, said PingPod is the world's first network of autonomous table tennis pods.
Each "pod" is fully run by technology, with no employees required — which means less physical contact with others.
"While other formats of table tennis clubs used to be massive numbers of table tennis tables, so like 8 or 10 while in PingPod, it's only 3 or 4 — but instead of having one big one, we're gonna have small format but many locations."
PingPod opened just before the pandemic lockdowns started in March.
But the good news is — the business survived the pandemic, and has recently re-opened with COVID-19 safety in mind.
Each reservation can only accept 3 people max — disinfecting wipes, hand sanitizers and rubber gloves are available for patrons.
Each table is sanitized after use, and players are given clean sets of UV sanitized balls every time.
"This is the best social distancing game in New York."
They even have Robopong, which you can battle without human interaction.
Professional table tennis player Tahl Leibovitz uses PingPod to train for the 2021 Paralympic games in Tokyo.
PingPod: Fil-Am entrepreneur's innovative way to make table tennis safe to enjoy amid pandemic:
[embedded content]
For full article, please click here
Sign up to stay In the Loop with Butterfly table tennis products, table tennis news, upcoming tournaments, tournament results and more.
Share the post "PINGPOD get featured on Balitang America"
Source:
Butterfly Online
Other posts from Muriel
---
A man walks past a Toyota logo at the Tokyo Motor Show, in Tokyo, Japan October 24, 2019. REUTERS/Edgar Su/FilesTOKYO (Reuters) - Dentsu Group Inc and Toyota Motor Corp have agreed to form a business alliance and establish...
continued
1 minute read
---
FILE PHOTO: TikTok logos are seen on smartphones in front of a displayed ByteDance logo in this illustration taken November 27, 2019. REUTERS/Dado Ruvic/Illustration/File Photo(Reuters) - TikTok launched a marketing progra...
continued
1 minute read
---
WASHINGTON (Reuters) - U.S. worker productivity increased faster than initially thought in the second quarter, notching its quickest pace since 1971, but the eye-popping jump likely reflected disruptions caused by the COVI...
continued
2 minutes read