Domestic abuse bill condemned for ignoring 'gendered nature' of violence amid austerity cuts
- 8 minutes read
---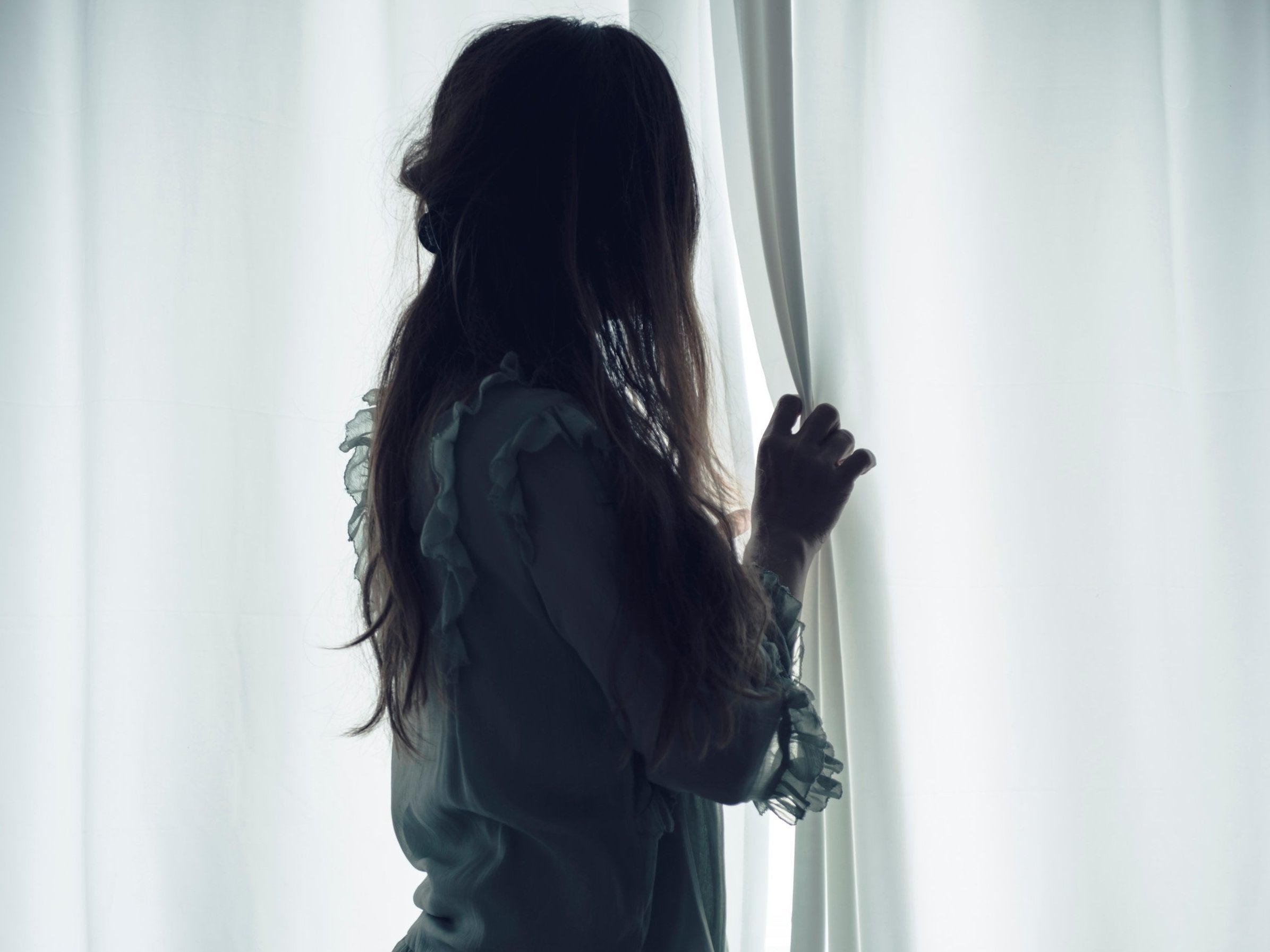 Domestic abuse bill condemned for ignoring 'gendered nature' of violence amid austerity cuts
The government's new domestic abuse bill has been roundly condemned by campaigners for not recognising the "gendered nature" of domestic violence and failing to do address a "raft of cuts" to services.
Leading domestic violence organisations identify domestic abuse as a "gendered crime" – saying that while both men and women may experience incidents of interpersonal violence and abuse, women are considerably more likely to experience repeated and severe forms of abuse, including sexual violence. 
The latest figures show that out of an estimated two million victims of domestic abuse in the last year, some 1.3 million were women. The majority (70 per cent) of victims of domestic violence deaths are female.
In 2013-14, 93 per cent of defendants in domestic violence court cases were male and 84 per cent of victims were female. Every week in the UK, two women are murdered by a partner or ex-partner.
Adina Claire, of Women's Aid, called for the landmark legislation to recognise the gendered element of domestic abuse in law and noted the demand gained the backing of the Joint Committee who formally reviewed the bill earlier this year.
"Women are more likely to have experienced sustained physical or emotional abuse, or violence which results in serious injury or death,"  she said. "Violence against women is rooted in gender inequality. It is essential that this is explicitly recognised in the domestic abuse bill – to solve any complex social problem, we have to start by defining it, and we know that a gender-neutral definition does not work for this highly gendered issue."
Sarah Green, co-director of End Violence Against Women Coalition, echoed her views and argued failing to recognise the gendered nature of the crime would have troubling "real-world consequences".
She added: "Teachers, police officers, and social workers will be given training with a non-gendered definition. It will, therefore, be more difficult for them to spot signs of domestic abuse. If you preach that it happens to men and women equally, you will not be able to understand the gender stereotyping and sexism element. 
"When men bully and control women over years and years, they are often using ideas about masculinity and femininity. It is like giving people a science lesson but not telling them the whole story."
She also hit at the legislation for failing to offer "any solutions" to a "raft of cuts" to services and condemned "vicious" commissioning practices in local councils who simply choose the cheapest rather than the best-placed and most experienced domestic abuse services.
"This process disadvantages specialist services for black and minority ethnic (BME) women," she said. "While the bill brings in some new policing measures, it does not address the funding crisis for support services. It is not wise to encourage women to go to the police to seek help if the support service is not there. Women are at most risk at the time they leave abusive partners. If you don't help women at this point, they are more likely to go back."
Statistics show women are at the greatest risk of homicide at the point of separation or after leaving a violent partner.
As refuges across the board have seen their funding decimated in recent years, those in need of one to escape their abuser are finding it harder than ever to find a free bed – with the most recent figures showing 60 per cent of them are unable to find housing, most commonly due to lack of space. Local authority spending on refuges has been cut from £31.2m in 2010 to £23.9m in 2017. 
Specialist services for BME survivors have been hardest hit by the cuts – with funding moving towards generic service providers instead.
The domestic abuse legislation was introduced to parliament on Tuesday. It would place a legal duty on councils to offer secure homes for those escaping violence and their children and proposes creating a dedicated domestic abuse commissioner.
The legislation also introduces the first ever statutory definition of domestic abuse to include economic abuse and controlling and manipulative behaviour that is not physical.
It introduces new Domestic Abuse Protection Notices and Domestic Abuse Protection Orders to further protect victims and place restrictions on the actions of offenders. The new law also means perpetrators will no longer be able to directly cross-examine victims in family courts. 
SafeLives published research to coincide with the tabling of the bill which found victims face a "dangerous postcode lottery". 
The study found there are still not enough independent domestic violence advisors (Idvas) to support everyone at high risk of serious harm or murder – with 300 more of them needed to protect them. It found nine police force areas have less than 50 per cent of the Idva provision required. 
The domestic abuse charity, which called for there to be a statutory duty on local authorities with financial support from central government to support survivors, also found almost one in five police force areas have no specialist support for young people experiencing domestic abuse.
Lyndsey Dearlove, of Hestia, said: "We already know that 59 per cent of millennials experienced anxiety, depression or PTSD as a result of childhood exposure to domestic abuse. It is clear that children are victims too. 
"The bill must grant these children special waiting list status to all NHS services including Child and Adolescent Mental Health Services. Support at this time is crucial for children to reduce the long term impact and vital to breaking the cycle of abuse."
Campaigners have also fiercely criticised the bill for failing to protect migrant women who are survivors of domestic abuse. While they welcomed the government's commitment to review the statutory response available for migrant survivors of domestic abuse, they argued this does not go far enough.
Experts have long warned perpetrators are using migrant women's immigration status as a "weapon to abuse" them, and many are too fearful to report violence to the police or other services due to the "real risk" of being detained or deported. 
Illary Valenzuela, co-ordinator of the Step Up Migrant Women coalition, said: "Theresa May must not let the bill be a piece of legislation that marginalises and discriminates against migrant women survivors of abuse. Our research shows that the prioritisation of the immigration enforcement over the lives of survivors disregards the rights of women, who are risking being detained or left destitute when trying to flee violence." 
Source:
Independent
Powered by NewsAPI.org
Keywords:
Domestic violence
•
Bill (law)
•
Gender
•
Austerity
•
Self-harm
•
Government
•
Domestic violence
•
Bill (law)
•
Gender
•
Nature
•
Domestic violence
•
Domestic violence
•
Domestic violence
•
Gender
•
Crime
•
Violence
•
Sexual violence
•
Victimisation
•
Domestic violence
•
Woman
•
Age of majority
•
Victimisation
•
Woman
•
Domestic violence court
•
Man
•
Victimisation
•
Woman
•
Women's Aid Federation of England
•
Gender
•
Domestic violence
•
Law
•
Physical abuse
•
Psychological abuse
•
Death
•
Violence against women
•
Gender inequality
•
Essentialism
•
Domestic violence
•
Social issue
•
Gender neutrality
•
Gender
•
Sarah Green (anthropologist)
•
End Violence Against Women Coalition
•
Gender
•
Nature
•
Crime
•
Reality
•
Consequentialism
•
Education
•
Social work
•
Gender
•
Domestic violence
•
Sexism
•
Sexism
•
Bullying
•
Idea
•
Masculinity
•
Femininity
•
Science
•
Domestic violence
•
British Armed Forces
•
British Armed Forces
•
Demography of the United Kingdom
•
Demography of the United Kingdom
•
Police
•
Financial crisis of 2007–2008
•
Service (economics)
•
Police
•
Homicide
•
Local government
•
Demography of the United Kingdom
•
Domestic violence
•
Legislation
•
Parliament
•
Local government
•
Violence
•
Domestic violence
•
Legislation
•
Statute
•
Domestic violence
•
Economic abuse
•
Power and control in abusive relationships
•
Psychological manipulation
•
Physical abuse
•
Domestic violence
•
Domestic violence
•
Injunction
•
Victimology
•
Regulation
•
Lawsuit
•
Crime
•
Law
•
Suspect
•
Cross-examination
•
Victimology
•
Postcode lottery
•
Domestic violence
•
Police
•
Domestic violence
•
Charitable organization
•
Statutory law
•
Local government
•
Central government
•
Police
•
Domestic violence
•
Hestia
•
Millennials
•
Anxiety
•
Depression (mood)
•
Posttraumatic stress disorder
•
Domestic violence
•
Victimisation
•
National Health Service
•
Child and Adolescent Mental Health Services
•
Sympathy
•
Social influence
•
Cycle of abuse
•
Immigration
•
Women's rights
•
Domestic violence
•
Government
•
Contract
•
Statute
•
Immigration
•
Domestic violence
•
Expert
•
Suspect
•
Immigration
•
Women's rights
•
Immigration
•
Social status
•
Weapon
•
Child abuse
•
Fear
•
Violence
•
Police
•
Risk
•
Immigration
•
Woman
•
Theresa May
•
Legislation
•
Discrimination
•
Immigration
•
Child abuse
•
Women's rights
•
Poverty
•
Violence
•