11 Things to Stream If the Pandemic Stole Your European Vacation
- 7 minutes read
---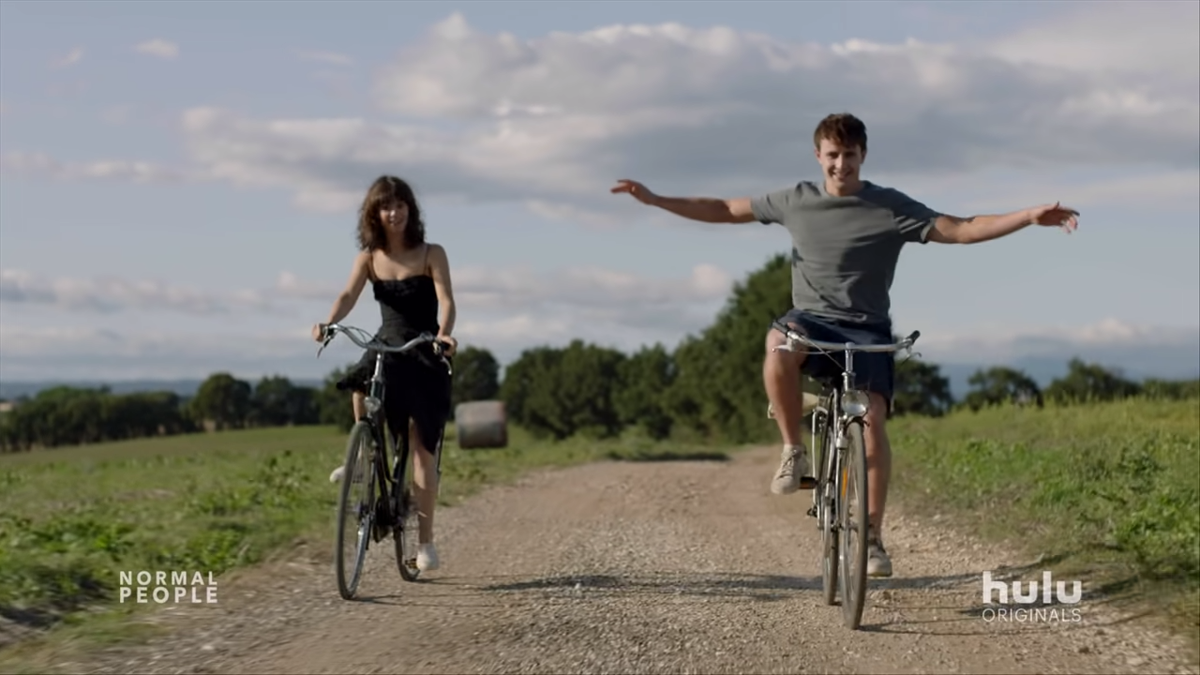 A European tour can be the trip of a lifetime: a high school graduate taking a gap year to see the world, college grads backpacking around Italy, France, and Germany while figuring out what they want to do with their lives, free-spirited women traveling alone in search of a higher calling. (At least, that's what I've seen in the movies.)
This year, COVID put a stop to all of that. Whether you were planning to go to grad school in the UK or were finally going to take that long-planned trip to Greece, it's likely the pandemic changed everything. Well, we've spent the last year living through our screens, so why stop now? While you can't physically take that life-affirming trip, here are 11 transporting recent movies and TV series that will take the trip for you, giving you an approximation of that European vacation experience.
Lupin
Lupin is a suspense-thriller about one thief's desire to redeem his father's tarnished reputation. Assane Diop (Omar Sy) was orphaned as a young child when his father was framed for stealing a necklace once worn by Marie Antionette. As an adult, Diop is inspired by the fictional thief Arsène Lupin, the anti-hero of the novels by French author Maurice Leblanc, to become a master criminal himself, part of a plan to exact revenge on the wealthy family that sealed his father's fate. This series is a perfect binge for the hopeful tourist: you'll not only prowl with Lupin on the streets of Paris, but tour parts of the Louvre you'd never get to see on a real vacation.
Where to watch: Netflix
Call My Agent
Call My Agent is a French dramedy set within a mid-level talent agency in the aftermath of the death of its founder. The outrageous comedy follows the antics of the staff's varied eccentric clients as they give their agents a serious run for their commissions. You'll see a side of Paris you never imagined: instead of historical buildings, you'll be in on the events unfolding on the sets of everything from action films to period pieces as the agents frantically attempt to please their clients and help them deal with the drama they create while on and off the job.
Where to watch: Netflix
Emily in Paris
Emily Cooper (Lily Collins) is her marketing firm's last resort for a consultancy in Paris, sent to present the French fashion firm subsidiary with America's trade secrets in social media marketing. Far from a savvy PR pro, Emily is a fish out of water in the city of lights, to say the least: She doesn't speak French, doesn't know much about fashion, and, because going to Paris was a last minute decision, she's all alone with no plan. Luckily for us, that means she has no choice but to explore the city solo.
Though it became a target of derision when it premiered last year, no one seemed to be able to stop watching Emily in Paris, and you can see why: It allows you to live vicariously (unless you're a Golden Globe judge), eating chocolate croissants, dining at French restaurants, and making friendly with the locals. It's a cute "sex in the city of lights" jaunt across Paris—a perfectly prepared, airy pastry.
Where to watch: Netflix
Money Heist
Money Heist is an intense thriller following The Professor (Álvaro Morte), a criminal mastermind who leads a team of thieves in a plan to rob Spain's Royal Mint. If you've never been to Madrid, this will be a quick and dirty introduction to the ancient city. You'll see classic Spanish architecture rolling past in the background as they orchestrate the heist. You'll tour the Royal Mint, and see how Spanish coins and banknotes are made (before they're stolen). Needless to say, it will be an unconventional vacation.
Where to watch: Netflix
Ibiza: Love Drunk
When Harper (Gillian Jacobs) is sent on a business trip to Barcelona, her two best friends insist on tagging along. While there, Harper meets a handsome DJ who is (unrealistically) smitten with her. After getting his number, the trio leaves the club and continues their drunken escapades around the city. They then decide to chase the hot DJ to his next gig in Ibiza, the tag-along friends convincing Harper to pursue a fling, or perhaps a future relationship. While the plot is not particularly unique, this light rom-com shows you the nightlife on both the coast of Barcelona and the Island of Ibiza, making for an exciting after-hours tour.
Where to watch: Netflix
Normal People
Based on the bestselling Sally Rooney novel, Normal People follows two teenagers in County Sligo, Ireland. Marianne (Daisy Edgar-Jones) is a regular lower-class girl who gets to know rich kid Connell (Paul Mescal) when her mother works as a housekeeper at one of his family's mansions (yes, one of), and the series pops in and out of their will they/won't they friendship/relationship as they move on to college and beyond. It's a classic tale of classism, as the couple dates in secret to avoid ridicule from their families and peers, but any overfamiliar plots are easier to take when set against the sprawling hills of County Siglo or amid the landscape of Dublin, where the couple eventually attend Trinity College. Normal People is for anyone wanting a yearning, adolescent's eye-view of Ireland.
Where to watch: Hulu
Derry Girls
Derry Girls is an unashamedly inappropriate comedy about adolescence in 1990s Ireland. A group of teenagers suffer the trials and tribulations of growing up during the far more serious tumult of "The Troubles," the longstanding conflict between Protestants and Catholics in Northern Ireland. This awkward comedy follows Erin Quinn (Saoirse-Monica Jackson) and her friends and family through ridiculous adventures that result in outsized catastrophes (consider: burning down someone's living room and trying to make it look like a robbery). Along the way, you'll learn all about life in Derry—from its Catholic schools to its fast food joints—in the span of every episode.
Where to watch: Netflix
Borgen
A young politician fights to change the state of Danish politics in the political drama Borgen. Through unlikely circumstances, Birgitte Nyborg Christensen (Sidse Babett Knudsen), a politician of no import, is elected Denmark's first female prime minister. Borgen chronicles the political whirlwind and media frenzy Christensen must endure as she tries to navigate the complications that accompany her ascension. The series' title takes after the nickname given to Denmark's parliament building, meaning "the castle." The Danish Parliament building is a palace in Copenhagen, and it is where the crux of the drama unfolds. You'll see everything from the dramatic speeches in the Parliament rotunda to the everyday streets of Copenhagen while getting sucked into the drama of politics.
Where to watch: Netflix
Master of None: Season 2
After Dev's (Aziz Ansari) life falls apart in New York City he takes a spontaneous trip to Italy that quickly turns into an extended stay. Cleverly shot in black and white, the series takes you on a tour through Italian homes, bakeries, and plazas alongside Dev as he explores life and love, mimicking the feel of a classic European film. Once Dev meets love interest Franchesca (Alessandra Mastronardi) we see the romantic side of Italy, which changes his outlook on life and his sojourn abroad.
Where to watch: Netflix
The Two Popes
The Two Popes chronicles the true events of Pope Benedict XVI (Anthony Hopkins) and his successor, Pope Francis (Jonathan Pryce), after news of scandal and conspiracy are revealed in the press. Follow this heartfelt story of an unprecedented shift in Catholicism spread over the sprawling gardens of the Vatican and the rustic streets of Italy. You'll see inside the walls of the historic city, and enjoy performances by two phenomenal actors in the process.
Where to watch: Netflix
Call Me By Your Name
Timothée Chalamet plays Elio, a New York kid summering in Italy with his family. Elio's father, a famed archeologist, accepts Oliver (Armie Hammer) into his summer internship program. Oliver and Elio develop an attraction, compelling Elio to explore his sexuality in this coming-of-age romance. As the two explore a life-changing summer affair, you can ogle the stunning Italian countryside.
Where to watch: Hulu
Source:
Lifehacker.com
Powered by NewsAPI.org