Literary Heroine | History Today
- 6 minutes read
---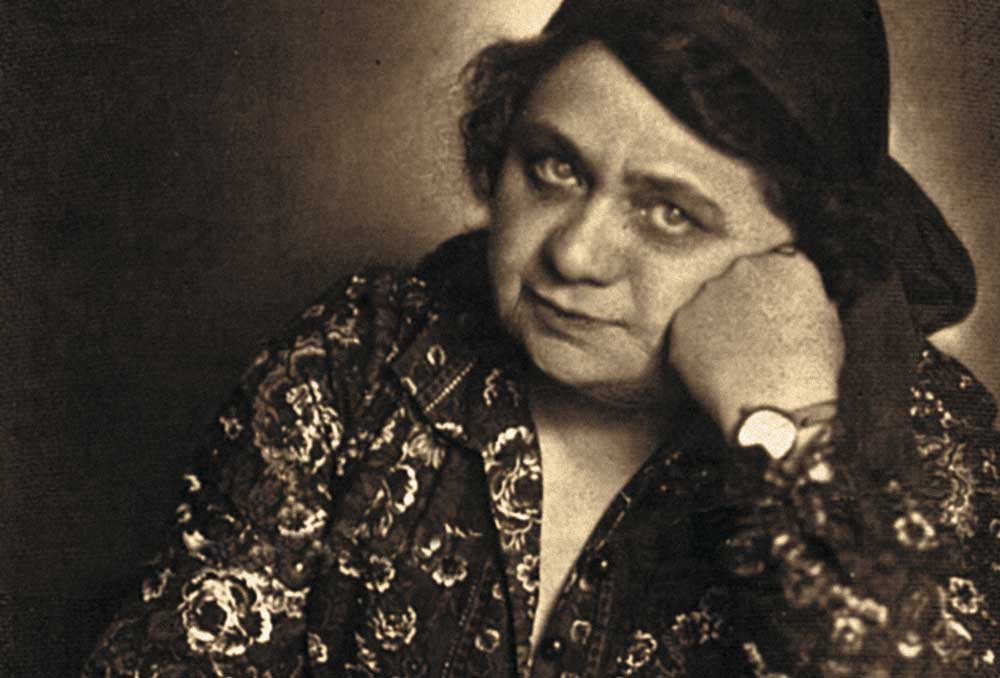 Marija Jurić Zagorka has always had plenty of readers, both during her lifetime and now, 150 years after her birth. However, in the last 15 years, thanks largely to the growing influence of feminist theory in Croatian literary criticism, Zagorka has become a central figure of Croatian literary history and one of Croatia's most popular writers.
Zagorka was born into a middle-class family on 2 March 1873. Her father was a foreman at the estate of count Ivan Erdödy but her family soon moved to baron Geza Rauch's estate, where she began her education. She later went to school in Varaždin and Zagreb, where she started a school paper and wrote stories and a school play. When she was 17, her parents forced her to marry an older Hungarian railway clerk. Five years later she escaped the oppressive marriage and returned to Zagreb.
In 1896, she published her first political article in Obzor (The Horizon), a leading Croatian newspaper. She faced many obstacles while working at Obzor, such as gender discrimination, contempt from colleagues, accusations of immoral behaviour, political persecution and meagre wages, but despite this Zagorka became the first female journalist in Croatia. She was also a feminist and a labour rights activist and organised the first Croatian women workers' union in 1897.
In 1903, during the period of people's revolt against the Hungarian noble Khuen Héderváry, Zagorka singlehandedly edited Obzor for five months while her male colleagues were in jail, and spent ten days imprisoned herself. She gained international fame as a foreign correspondent reporting from the Croatian-Hungarian parliament in Budapest in 1906. A year later, her articles were published in a book called Razvrgnute zaruke (Breaking off the Engagement).
While she had already written two social novels and many plays, mostly satirical or historical, Zagorka started writing popular fiction in 1910. Her first popular historical romance, Tajna Krvavog mosta (The Secret of Bloody Bridge Street), was published in 1911 and would later become part of her most famous novel, the seven-volume Grička vještica (The Witch of Grič). Her novel Gordana, comprising 12 volumes and almost 9,000 pages, is the longest novel published in the Croatian language and among the longest in the world.
Zagorka also continued her journalistic career. She was the founder and editor of two of Croatia's earliest women's magazines, Ženski list (Woman's Paper, 1925-38) and Hrvatica (Croatian Woman, 1938-41). She also published an explicitly feminist novel, A Stone in the Road (1932-34), about a woman trying to live and work independently in a patriarchal society. Marija Jurić Zagorka died on 29 November 1957.
Zagorka consistently championed Croatian political independence, fought against German and Hungarian imperialism, advocated civil rights and promoted social justice, often using important historical events to construct her novels. This can nevertheless only partly explain the lasting popularity of her romances. Of course, an interesting and suspenseful plot is essential, but Zagorka's unforgettable heroines are principally responsible for the undiminished appeal of her novels.
Zagorka's female protagonists, such as Nera, Dorja and Gordana, fit the model of the heroine of a romance novel: they are adorned with extraordinary beauty, defined by intelligence, a sense of humour and independence, and do not shy away from expressing their opinions in public. However, they are much more than solely romantic heroines, love interests of the heroes, because their creator chose to place them in the centre of the historical plot as well.
When Zagorka started writing fiction to offer a domestic alternative to the then widely popular German novels, she aimed to attract the audience with a combination of historical and romantic plots that would simultaneously entertain and enlighten her readers. However, it is difficult to place a female figure in the centre of historical events when women were not visible in history except in exceptional cases. During her research in historical archives, Zagorka rarely came across information about the participation of Croatian women in important historical events. She thus concluded that the only way a woman can be a central figure in a historical novel that strives for credibility is if she is connected to a male character – if she is also the heroine of a love story.
It should not then be surprising that Zagorka's heroines mainly express their influence in the private sphere, using personal connections and relying on – as is often emphasised in the novels – 'female intuition' or 'female cunning'. When they operate in the public sphere, though, they often do so in partnership with the hero, or in disguise as a maid, a member of the lower class or even as a man. There are, however, cases in which female characters have a special influence on powerful men, such as Gordana's status at the court of King Matthias Corvinus, and Nera as an adviser to Emperor Josip II.
This is the 'paradox' of Zagorka's novels, as well as their appeal. Her female characters are constructed as romantic heroines because the male characters are ultimately the agents of historical events, but at the same time they are able to influence the opinion of historical figures and therefore the course of Croatian history itself. Because of this, Zagorka's romances owe a large part of their continued literary and political relevance precisely to the way they narratively enact the issue of women's (non-)participation in history.
The political plots of her romances often do not end happily because they remain faithful to historical facts, but a happy ending is guaranteed when it comes to the romance. The romantic denouement occurs when the heroine and hero can finally engage in an equal relationship: she has matured through her political struggle, and he has realised that the woman he is attracted to is also his comrade, friend and true partner.
By insisting on an equal relationship between the heroine and the hero, as well as by inscribing into history those who were prevented from participating in it or whose contribution was invisible or insignificant from the perspective of official historiography, Zagorka's novels become radical fantasies about women's power.
Maša Grdešić is Assistant Professor in Comparative Literature at the University of Zagreb.
Source:
History Today Feed